This week we received an email from the editorial office of  Perspectives in Public Health with congratulations on the acceptance of your paper 'Participatory asset mapping and photovoice interviews to scope cultural and community resources to reduce alcohol harm in Chitwan, Nepal' [1].  The lead researcher on this public health alcohol research project in Nepal is Dr.

Ranjita

Dhital, Lecturer in Interdisciplinary Health Studies in the Arts and Sciences Department at UCL (University College London).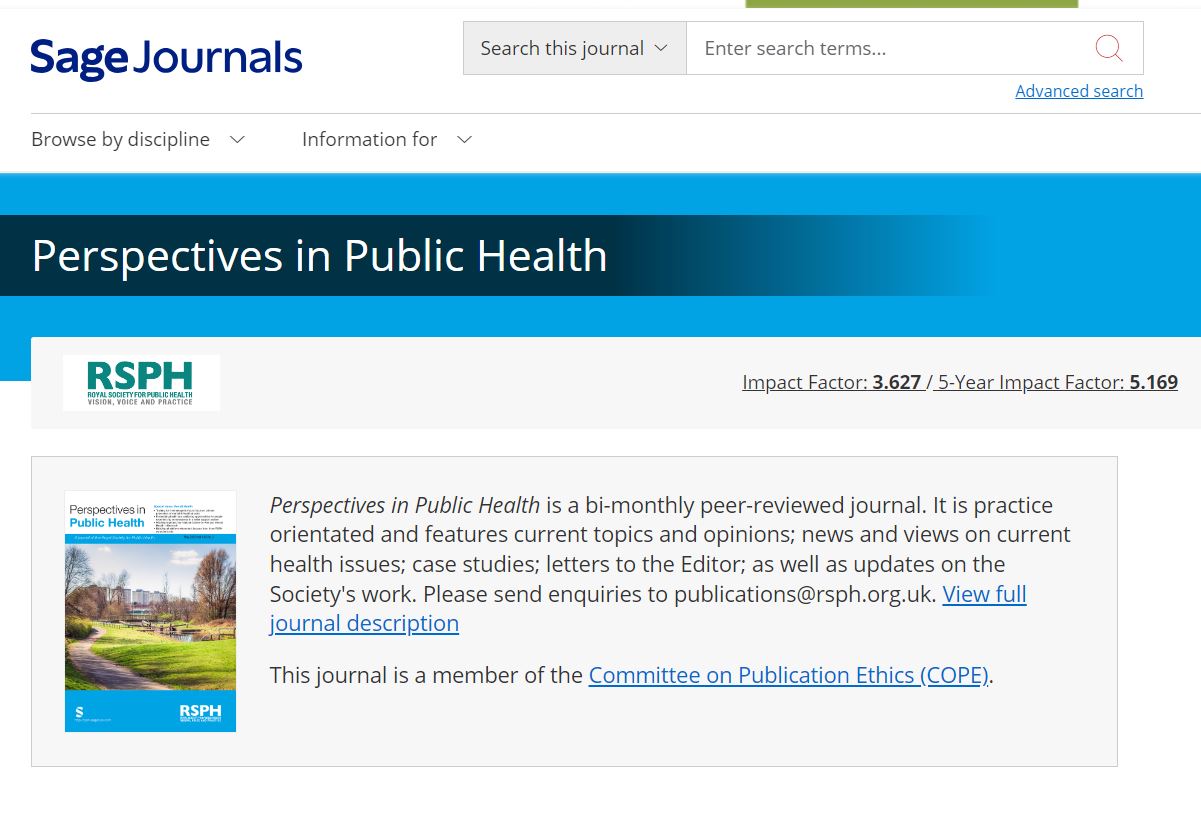 The World Health Organization (WHO) suggests that in low and middle-income countries (LMICs) like Nepal, morbidity and mortality risks are greater per litre of pure alcohol consumed than in higher-income countries. This is largely due to poverty, poor nutrition, adverse living conditions, and poor access to care. These inequities are made worse by the dearth of understanding of the most appropriate and cost-effective approaches to reduce alcohol-related harm in LMICs.  Our study aims to stimulate new thinking on how cultural and community assets could be integrated to co-designed alcohol interventions for future evaluation in LMICs, through scoping the breadth of cultural and community assets in relation to alcohol use and to exploring attitudes towards alcohol and people experiences with it.
The journal Perspectives in Public Health is published by SAGE and the paper will be Open Access when it appears online.  My previous alcohol studies have focused on students [2], Nepalese migrants living in the UK [3], and Public Health measures to reduced alcohol misuse in Scotland [4].
Prof. Edwin van Teijlingen
Centre for Midwifery & Women's Health
Reference:
Dhital, R., Yoeli, H., Adhikari, A., Luitel, N.P., Nadkarni, A., van Teijlingen, E., Sin, J. (2023) Participatory asset mapping and photovoice interviews to scope cultural and community resources to reduce alcohol harm in Chitwan, Nepal, Perspectives in Public Health (accepted).  DOI: 10.1177/17579139231180744).
Engs, R.C, van Teijlingen E (1997) Correlates of alcohol, tobacco & marijuana use among Scottish post-secondary helping profession students, Journal of Alcohol Studies, 58:435-44.
van Teijlingen E, Simkhada, P., Adhikary, P. (2009) Alcohol use among the Nepalese in the UK BMJ Rapid Response: bmj.com/cgi/eletters/339/oct20_1/b4028#223451
Ludbrook A, Godfrey C, Wyness L, Parrott S, Haw S, Napper M, van Teijlingen E. (2002) Effective & Cost-Effective Measures to Reduce Alcohol Misuse in Scotland: Lit Review, ISBN: 0755932803 www.alcoholinformation.isdscotland.org/alcohol_misuse/files/MeasureReduce_Full.pdf