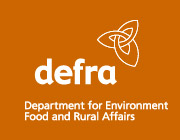 The Department for Environment, Food and Rural Affairs invites expressions of interest for its pesticides research and development requirements. The aim of this programme is to provide the science and evidence to underpin and develop the sustainable use of pesticides in the UK based on a robust pesticides regulatory system. The pesticides R&D programme is broken down in to the following high-level themes:
•human health (PS26 and PS20);
•analytical chemistry (PS25);
•ecotoxicology (PS23 and previously PS24);
•environmental fate and behaviour (PS22);
•pesticide resistance (PS27);
•alternative plant protection methods (PS21);
•specific policy support (PS28).
The budget for 2012/2013 is £3.3 million. CTX 1129.
Closing date 29 Jun 12
Deadline information Deadline time: 4pm.
Award type Directed grants to institutions, research groups etc; Tenders; Directed grants for individual investigators
Award budget total £3,308,000
All documentation can be found under 'Call for Expression of Interest'.
Please provide 3 hard copies and 1 electronic copy of the Expression of Interest form to Julie Howarth:
Julie Howarth, R&D Co-ordinator, Policy Implementation Team (R&D)
Chemicals Regulation Directorate (CRD)
Health & Safety Executive (HSE)
214 Mallard House
Kings Pool, 3 Peasholme Green
YORK, Y01 7PX
Tel: 01904 455737 (GTN 5138 5737)
Email: julie.howarth@hse.gsi.gov.uk
The RKE Operations team can help you with your application.