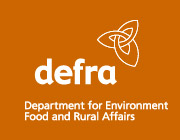 The Department for Environment, Food and Rural Affairs invites applications for its value of the impact of marine protected areas on recreation and tourism services. The aim is to undertake a review of the value of tourism and recreation services provided by marine protected areas and marine conservation zones and to scope priorities for future research in this area.
The objectives of this project are:
•to conduct a literature review of existing evidence on the impacts of MPAs on recreation and tourism;
•for contractors to apply this evidence to assess the impact of UK marine conservation zones on the recreation and tourism value;
•suggest a methodology for a more detailed valuation of recreation and tourism benefits for an MPA site. The contract will be expected to start in late August with a duration of five to six months. ERG 1204.
Closing date: 4pm, 27 July 12
Contact: cathal.linnane@defra.gsi.gov.uk
 The RKE Operations team can help you with your application.