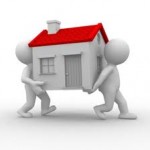 Space at Talbot Campus is scarce, so to make room for more student focused activities the R & KE Operations Team will be moving to Melbury House at the end of July.
We are confirming availability of hotdesks in each school to ensure members of the team will continue to be as accessible to Talbot Campus colleagues as possible, we are also incorporating hotdesks in our office in Melbury House which colleagues will be welcome to use.
The move itself will take place between Thursday 26th and Monday 30th July. Access to the team will be limited during this time, so please bear this in mind if you have any pending application deadlines or project needs and make provisions for support in advance where possible.
Many thanks,
The R & KE Operations Team