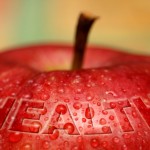 The Joint Programming Initiative (JPI) on A Healthy Diet for a Healthy Life (HDHL) has published its Strategic Research Agenda (SRA) at a recent conference in The Hague. The JPI HDHL has also announced some pilot activities to be undertaken. This area will be really important in furture EC calls, so it would be useful for you to get a flavour of what the EU's thinking is, so you can see if you are able to fit in anywhere with it.
The SRA is built around three main areas:
determinants of diet and physical activity;
diet and food production; and
diet-related chronic diseases.
The three pilot actions are as follows:
a project on determinants of diet and physical behaviour;
a roadmap initiative for biomarkers for nutritional/health claims; and 
a European nutrition phenotype data sharing initiative.
You can read more on the JPI website.