Recommendations for the establishment of a Digital Copyright Exchange, contained in a final report into its feasibility, have just been published following a Department of Business, Innovation and Skills funded study undertaken by Richard Hooper, click here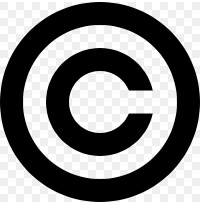 .
Given the amount of digital material available and likely to be created in the future, it is essential to streamline the process of copyright licensing. Having easier mechanisms to obtain the appropriate copyright licences will benefit rights holders and potential licensees.
The report recommends the creation of a not-for-profit industry-led, industry-funded Copyright Hub, and the establishment of a steering group to drive forward and oversee the design and implementation of the Hub.
The Copyright Hub will have five main purposes, to:
act as a signpost and be a navigation mechanism to the complex world of copyright
be the place to go for copyright education
be the place where any copyright owner can choose to register works, the associated rights to those works, permitted uses and licences granted
be the place for potential licensees to go for easy to use, transparent, low transaction cost copyright licensing
be one of the authoritative places where prospective users of orphan works can go to demonstrate they have done proper, reasonable and due diligence searches for the owners of those works before they digitise them
The Government's response to these proposals is awaited.