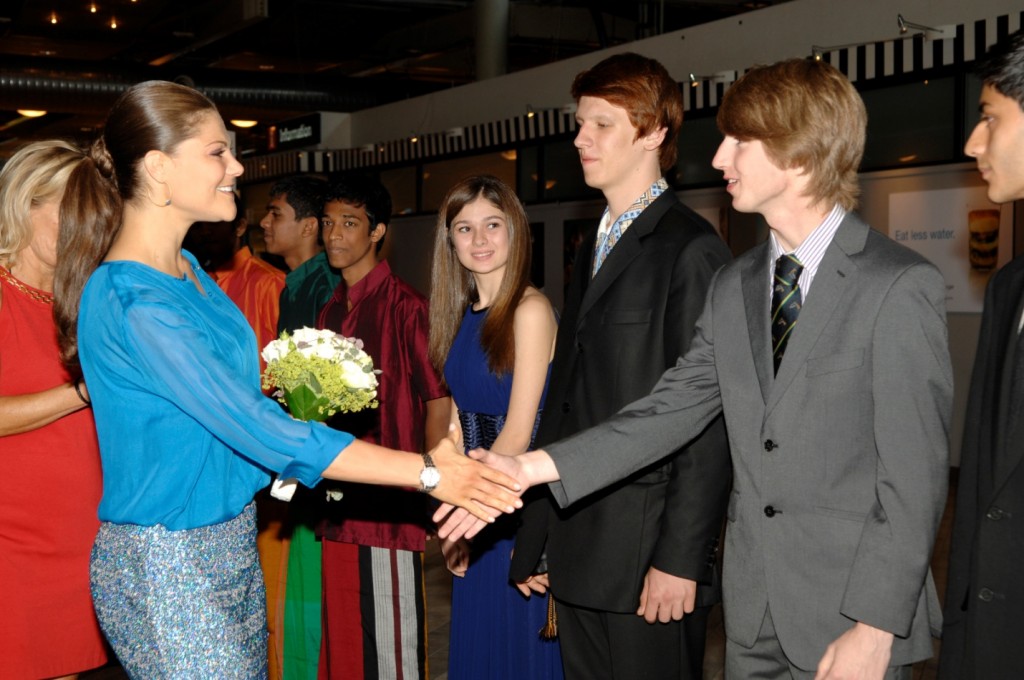 Sam Cook, a pupil from Poole Grammar School, worked with Dr Genoveva Esteban and Dr Andréa Galotti from the School of Applied Sciences to win the national competition organized by the Chartered Institution of Water and Environmental Management (CIWEM).  The competition is aimed at pre-university students, encouraging educational projects focused towards improving quality of life and/or the environment through topical water issues.
Sam won a trip to Stockholm, Sweden where he represented the UK at the international Stockholm Junior Water Prize. Poole Grammar School also received a £300 grant.  His project investigated populations of diatoms in freshwater habitats and their importance as indicators of water quality.
Diatoms are single-celled organisms invisible to the naked eye but very important because they are primary producers; they can photosynthesise like plants and produce useful energy from sunlight in order to survive. Diatom populations in rivers are currently being used as biological indicators to investigate ecological health as part of the European Water Framework Directive.
The competition is an initiative by the CIWEM which works towards creating a clean, green and sustainable world.  CIWEM is the only independent professional body, and registered charity with an integrated approach to environmental, social and cultural issues.
Sam's project was funded by the Nuffield Foundation. The Nuffield placement was arranged via biology teacher Jo Barnes at Poole Grammar, and Judith Wardlaw, Industry Partnership Development Manager at The Thomas Hardye School in Dorchester who facilitated the arrangements for the placement, and competition entry on behalf of the Nuffield Foundation and Wessex Setpoint.
Sam said: "I successfully applied for a Nuffield Science Bursary to gain experience of working in a laboratory setting before applying to university. I entered my project into the Tomorrow's Water competition, which was an invaluable experience. I was able to present my work to people in the water industry and was thrilled when they chose my project to represent the UK at the Stockholm Junior Water Prize.
The international finals were amazing. I had three interviews with the international jury and also was able to attend the opening of World Water Week. I even shook hands with the Crowned Princess of Sweden! After the interviews there were many social events, including a tour of Gamla Stan – Stockholm's old town – and a traditional dinner in a local restaurant, a boat trip to Sandhamn Island, bowling and a games night. The week was made extra special by the people I met; I've made lots of new friends with people from right across the planet."
Posted on behalf of Dr Genoveva Esteban