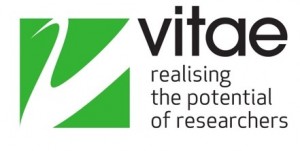 Today we have launched a Researcher Development webpage as part of the Research Blog that focuses specifically on the development of researchers at BU. The page currently contains information about training and development opportunities, Vitae, the ECR Forum and what BU is doing to support the implementation of the Concordat to Support the Career Development of Researchers. We aim to develop this into a comprehensive suite of information for staff researchers over the next few months. If there is anything you'd like to see on the webpage that isn't there yet then please let us know so it can be added.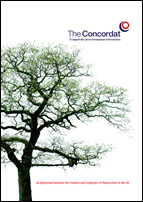 To mark the launch of the Researcher Development webpage we have also sent a copy of the Concordat and the relevant Vitae briefing document on implementing the Concordat to all staff researchers at BU and their line managers, as well as to colleagues in Human Resources, Staff Development and the Graduate Employment Service. We are currently undertaking a gap analysis of how current BU policy and practice compares to the Concordat and will publish an action plan of initiatives to improve alignment with the Concordat in due course. The action plan already includes a number of exciting new projects aimed to improve the environment for researchers and I look forward to sharing these with you shortly.
The seven principles of the Concordat are:
1. Recruitment and selection – Recognition of the importance of recruiting, selecting and retaining researchers with the highest potential to achieve excellence in research.
2. Recognition and value – Researchers are recognised and valued by their employing organisation as an essential part of their organisation's human resources and a key component of their overall strategy to develop and deliver world-class research.
3. Support and career development 1 – Researchers are equipped and supported to be adaptable and flexible in an increasingly diverse, mobile, global research environment.
4. Support and career development 2 – The importance of researchers' personal and career development, and lifelong learning, is clearly recognised and promoted at all stages of their career.
5. Researchers' responsibilities – Individual researchers share the responsibility for and need to pro-actively engage in their own personal and career development, and lifelong learning.
6. Equality and diversity – Diversity and equality must be promoted in all aspects of the recruitment and career management of researchers.
7. Implementation and review – The sector and all stakeholders will undertake regular and collective review of their progress in strengthening the attractiveness and sustainability of research careers in the UK.
If you have any feedback about the new Researcher Development webpage or any questions about the Concordat and its implementation at BU then please send me an email.