BU has joined with other institutes in the South West to offer businesses help. Innovation Vouchers are supported by the European Regional Development Fund (ERDF) South West Competitiveness Programme 2007 to 2013.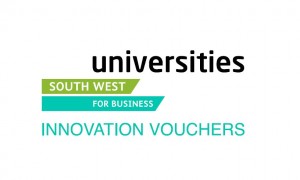 In a nut-shell, an Innovation Voucher provides funding for a business to work with an external expert from a University, College or Public Sector Research Establishment for the first time, gaining new knowledge to help their business innovate, develop and grow.
Are you in early conversations with a company with whom you have not worked before? Is the company a start-up, micro, small and medium-sized business (as defined by the EC*) located anywhere in the South West England Competitiveness Area (not Cornwall) with an an innovative idea? Do they trade in an ERDF-eligible sector (i.e. not agri-food, textiles or retail)? Would they benefit from up to 40% support for projects with a total value ranging from £3,000 to £10,000 for the business to buy in external expertise to develop ideas and improve performance? Do they need help during the application period – 1 October 2012 to early in 2015?
If so, Innovation Vouchers may be the way to introduce them to what BU has to offer? More information is available on the USW website.

Within BU, please contact your School's BRO or Emily Cieciura (ecieciura@bournemouth.ac.uk)
____________________________________________________________________
 N.B. The Innovation Voucher  project is part financed by the Competitiveness European Regional Development Fund Programme 2007 to 2013. The Department for Communities and Local Government is the managing authority for the European Regional Development Fund Programme, which is one of the funds established by the European Commission to help local areas stimulate their economic development by investing in projects which will support local businesses and create jobs. For more information visit www.communities.gov.uk/erdf.