Bournemouth University's research team have celebrated their success in an international conference in Beijing, China. Their paper, co-authored by Yinyu Nie, Jian Chang, Ehtzaz Chaudhry, Shihui Guo, Andi Smart (University of Exeter) and Jian Jun Zhang, titled "Semantic modelling of indoor scenes with support inference from a single photograph" was selected as the Best Paper in the 31st International Conference on Computer Animation and Social Agents (CASA 2018) held on May 21-23, 2018 in Beijing, China.
http://casa2018.ios.ac.cn/casa-2018-best-paper-award/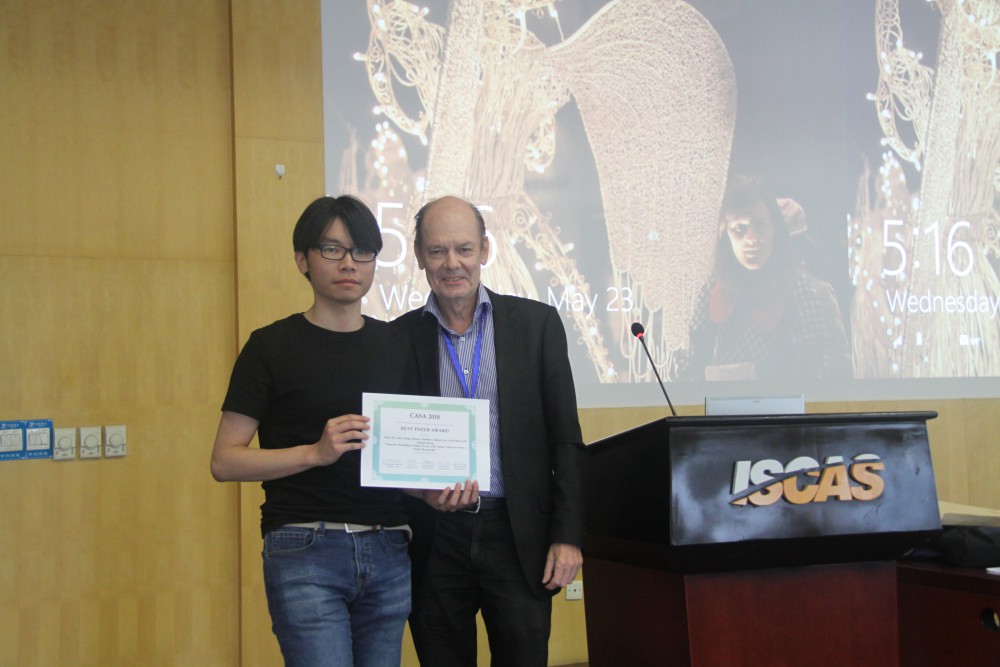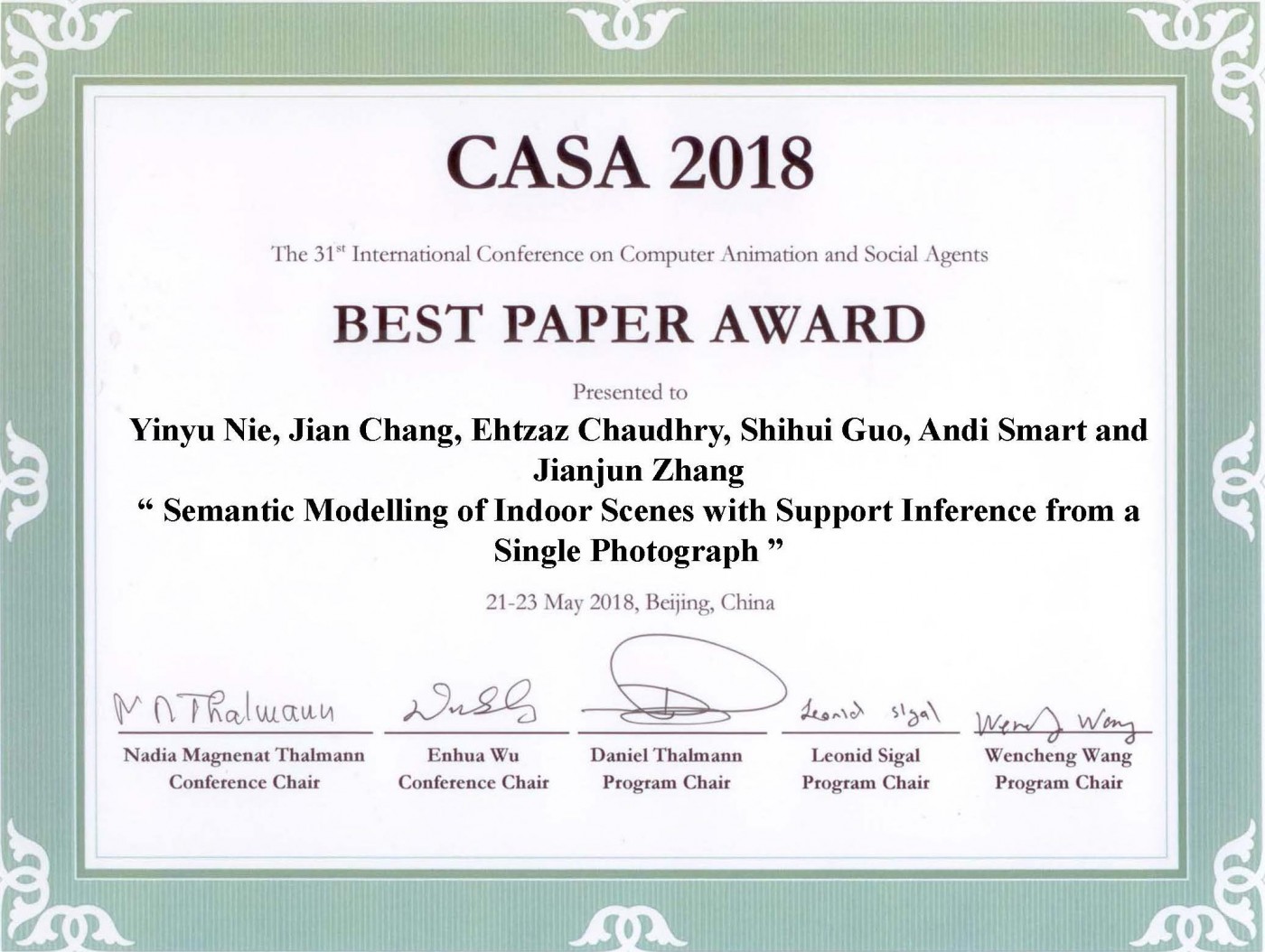 The award winning paper presented an automatic approach for semantic modelling of indoor scenes based on a single photograph. Without using hand-crafted features, the guide indoor scene modelling with feature maps extracted by Fully Convolutional Networks (FCNs). The modelling approach forms part of the development of a preliminary experimentation on modern technologies to enhance visitor experiences using digital innovation, a €7.8m EU funded project (VISTA AR).
The research leading to these results has been co-funded by European Regional Development Funds (ERDF) – VISTA AR project (the Interreg France (Channel) England), the China Scholarship Council and Bournemouth University. For more information about the project (VISTA AR), please visit project website (https://www.vista-ar.eu/)