In this extended blog post you'll find details of lots of new and exciting developments in the world of public engagement and impact, including funding calls, REF training and the best bits from recent conferences…  As ever, if you are looking to develop public engagement and impact around your research, please contact Becca in the Research and Knowledge Exchange office on 01202 961206 or redwards@bournemouth.ac.uk. She can help you brainstorm ideas, develop funding proposals or point you in the direction of further help.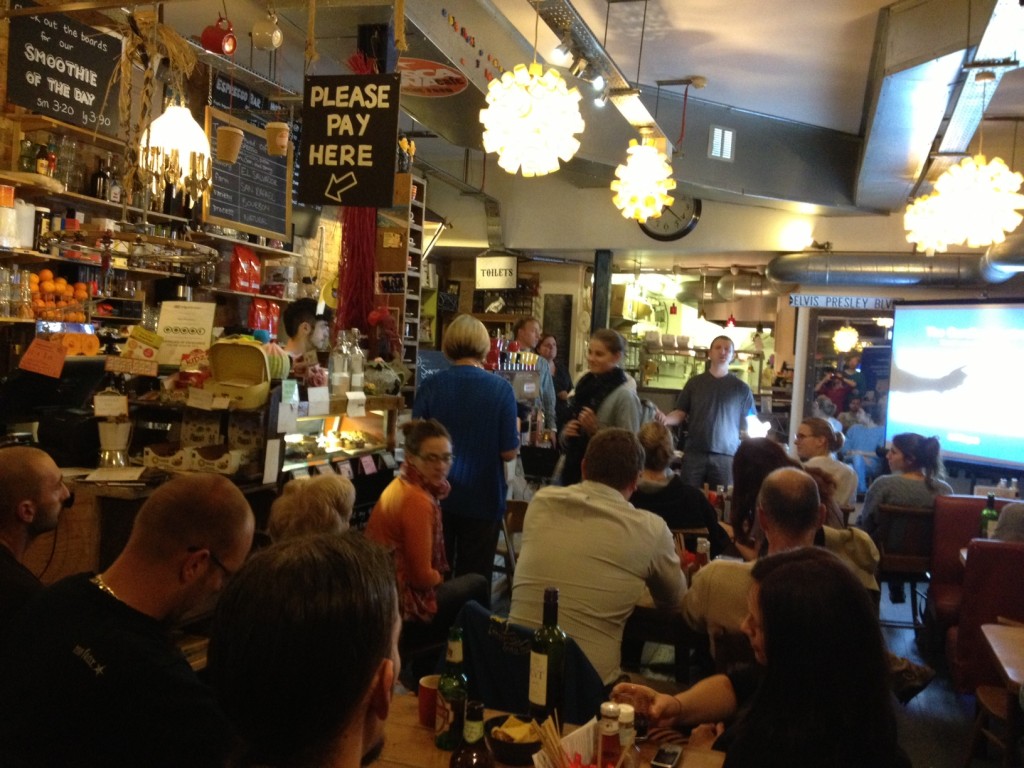 Interesting things to read and watch
Training
Ethics in community-based participatory research workshop. The Wellcome Collection Conference Centre, 183 Euston Road, London, NW1 2BE This workshop will provide an introduction to CBPR, highlighting the advantages and disadvantages of this approach and considering some of the ethical challenges it raises. We will introduce the newly-developed guide, Community-based participatory research: A guide to ethical principles and practice, and an accompanying set of case materials and exercises, Ethics in community-based participatory research: case studies, case examples and commentaries. For more information, click here
REF: Writing your impact template. Bristol, 20th March. For more information click here
REF: Writing your impact case study. Bristol, 20th March. For more information, click here
External public engagement events
London Metropolitan Archives, Women in Science Day, London, 8th March. This day will explore how LMA's work links with science, get to view collections including engineering designs for Tower Bridge and food science in the Lyons collection, not to mention Robert Hooke's diary. Staff at the LMA will look at female scientists represented in the archives and displaying some of the original documents from the collections. Also guest talks from Rebekah Higgitt and Heather Couper. Rebekah is Curator & Historian of Science at Royal Observatory Greenwich & National Maritime Museum and blogger for The H Word, the Guardian Science Blog. She will be talking about "Finding women in the history of science." Heather Couper is a broadcaster and writer on astronomy, space and science. She has written and produced numerous books, TV and radio programmes. Along with her work, she is Professor of Astronomy at Gresham College in perpetuity, was awarded the CBE for 'Services to Science', and the International Astronomical Union has named asteroid number 3922 "Heather".  Her talk will be "The Sky's the Limit." The day takes place at the London Metropolitan Archives, Friday 8 March, from 10am – 4 pm. Bring a picnic, as lunch is not provided. The cost is £10. To book a place phone 020 7332 3851, or contact Howard Benge for more details. howard.benge@cityoflondon.gov.uk
King's Festival of Food & Ideas. For a veritable smorgasbord of food related public engagement events, check out the Feed Your Mind Festival, 7-22 March at Kings College London. I am sure the Science of Chocolate event will be especially popular, given it includes chocolate tasting!
Funding opportunities
The Physiological Society is offering grants of up to £5000 to run a public activity discussing physiology. For further details, click here.
The Wellcome Trust Engagement Fellowships aims to support and develop upcoming starts in public engagement with science. Further details can be found here.
The STFC is offering Public Engagement Fellowships as part of their Public Engagement Programme. More details can be found here.