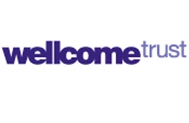 The Wellcome Trust have recently published details of public engagement events due to be held in November that will be funded via their Public Engagement Awards. We've summarised a few below: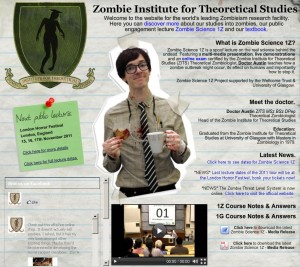 Zombie Science Z1, a live comedy show exploring the science of the undead, is running at 7:30 pm on 15, 16 and 17 November as part of the London Horror Festival. It discusses how a zombie outbreak might occur, what zombies would be like and how to stop them, by examining a variety of biomedical topics such as infectious diseases, virology and genetic modification.
Cardboard Citizen's stage production of Mincemeat, a wartime tale of hidden identity and deception, has been adapted for radio. It will be broadcast on BBC Radio 3 at 8:30 pm on 13 November.
Penny Dreadful's Etherdrome, a theatre work looking at the discovery of anaesthesia in 1850's America, will shortly conclude its tour of the UK and Ireland. It's at Jackson's Lane theatre in London from 9 – 12 November.
The University of Oxford Botanic Garden's Medicinal Plants Trail is available to visit on an on-going basis. Visitors can borrow a 'first aid kit' full of body-based experiments to take with them on the trail.
Primate Cinema – Apes as Family by Rachel Mayeri explores the inner worlds of chimps. Mayeri, who has been observing how chimps respond to cartoons, documentaries and feature films, has created a film especially for them. It's being shown at Arts Catalyst in London until 13 November 2011.
You can access further details about these events and information about other public engagement events at the Wellcome Trust's excellent blog.
If you are interested in applying to the Wellcome Trust for funding for engaging the public with your research and undertaking projects that build excitement and interest around science and society then check out their fabulous Public Engagement Awards. You can watch an excellent video of examples of recent projects funded by their Engaging Science grants programme: