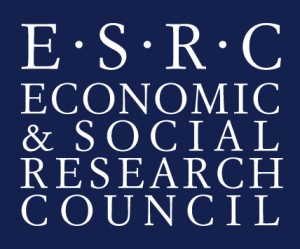 Exciting new funding opportunities are now available with the retail sector!
The Economic and Social Research Council (ESRC) have recently made a call, after committing to invest £2 million to establish a cohort of new Knowledge Exchange Opportunities with the retail sector. 
The Knowledge Exchange Opportunities scheme is designed to promote the application of social science within non-academic communities. Which means that the target audience of the grant activity must be non-academic stakeholders within the private, public or civil society sectors. The flexibility built into the scheme is intended to encourage applicants to think creatively about knowledge exchange and the ESRC are welcoming applications for either a single activity or a combination of activities.
Potential activities could include:
new applied research, provided it is user-led or in collaboration with a user partner
setting up a network to encourage knowledge exchange between leading academics and retailers
an academic placement within a private sector retailer,  or other organisation focusing on the retail sector
developing tools such as podcasts and videos aimed at communicating the results of research to retailers
developing existing research to make it more applicable to the retail sector
seminars to encourage knowledge exchange between academics and retailers.
 Also, a targeted call has been made for:
Retail Knowledge Transfer Partnership (KTPs)  (run by the Technology Strategy Board – for details and to apply visit www.ktponline.org.uk)
The call for all applications closes on 30 April 2013.
For further information please visit the ESRC website