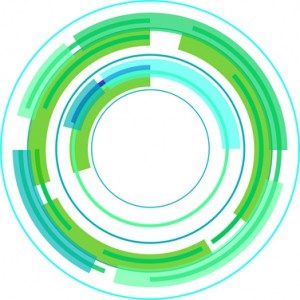 Hello Everybody!
There have been some exciting developments in the Graduate School and I am writing to you with an update on our activities.
Master by Research
The Graduate School has led the development of a new research degree – Masters by Research (MRes).  This is a 1 year research degree programme (governed by Research Degree Regulations, Policies and Procedures and the Code of Practice for Research Degrees) and involves candidates undertaking a research project at a Master's level of study which will be assessed via submission of a thesis and a viva voce, in line with all BU research awards.
It is anticipated candidates on an MRes will undertake the 1st Review at 3 months full-time study (6 months part-time) to ensure satisfactory progress is being made and would submit their final thesis after approximately 10 months (full-time) with a view to completing within 12 months (full-time).
If the student makes good progress in the first 12 months and a potential PhD programme is identified, instead of submitting a thesis for the award of MRes, the student can apply for transfer to a doctoral degree programme.  In these cases, standard procedures and processes for transfer to a doctoral programme will be followed as set out in the Code of Practice for Research Degrees.
The programme was approved by the validation panel on 16 May 2013 and the marketing of the programme has commenced.  Recruitment for the programme will start immediately with a view to the first cohort of candidates starting in September 2013.
 Professional Doctorate (Research Practice)
The Graduate School are also leading the development of a new Professional Doctorate in Research Practice. The proposed DProf (Research Practice) is a generic award for any subject discipline.
The programme requires candidates to undertake research skills training, to design and initiate research at the forefront of discipline knowledge and contribute to both theory and practice, relevant to subject specific original research and research practice in higher education and other institutions. This programme is also designed  with strong emphasis on up-skilling staff in international partner institutions.  It will be assessed via the submission of a thesis and a viva voce, in line with all BU research awards.  In addition to completing a research skills training programme and carrying out an original research project, candidates will critically analyse and reflect research practice in relation to their own profession, which may result directly in organisational or policy change.
Following the Design Phase meeting, we are revising the Briefing and Resources documentation for validation later this year.
 Postgraduate Researcher Development Framework 
As you may already be aware, the Graduate School implemented a BU Postgraduate Professional and Personal Development (PPPD) Framework from September 2012, with key components such as Research Skills Training, Professional and Personal Development Planning and International Mobility for PGR students.
The Framework offers a range of training sessions, events (workshops, seminars, conferences, cultural events), activities (including social activities and overseas activities) at Graduate School level, School level, programme (supervisor or tutor) level and through external activities.
Certificates will be issued once sufficient engagement is demonstrated. This certificate will be a supplement to the BU degree award certificate. BU Postgraduate Professional and Personal Development Certificate holders will be highly employable early career professionals with high levels of professional and transferable skills, personal and social responsibility and global perspectives. Students are expected to carry out Training Needs Analyses with their supervisors before engaging with development activities.
To further enhance the programme, new for 2013/14, online e-learning resources will also be made available. The online Research Skills Programme will cover a wide variety of subjects ranging from IP, publishing, ethics, and project management to career planning. The programme will be made available from Sept 2013.
I will be in contact again to bring you more updates.  In the meanwhile please get in touch with the Graduate School if you have any questions on these topics
Best wishes
Tiantian

Prof Tiantian Zhang
Head of Graduate School