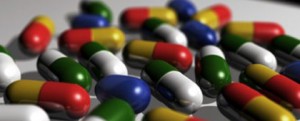 After a month of absence, Café Scientifique is back with a special guest speaker from the University of Southampton. Professor Richard Holt, who led the team that pioneered a new anti-doping test for growth hormone, will be joining us on the 3rd September to give us an exciting talk on performance enhancing drugs. A professor in Diabetes and Endocrinology, Honorary Consultant Physician and Chair of the Council of Health Care Professionals of Diabetes UK, Professor Richard Holt will surely captivate his audience.
Richard will be discussing the history of performance enhancing drugs, considering the drugs that are currently being used and question why athletes are prepared to risk their careers by taking them. He will also highlight the harm that can be done by these drugs as well as some of the tests used to detect their misuse.
The talk will begin at 7:30pm at the fantastic Café Boscanova and Doors open at 6:30pm, so make sure you come early to get a good seat! Drinks and snacks will also be available for sale.
Please like us on Facebook and follow us on Twitter.
This is not one to be missed; we hope to see you there!