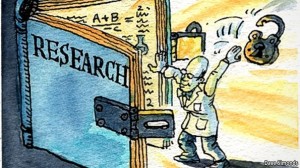 As I'm sure you are all aware of, co-production and co-creation are key facets of Fusion. What better way of engaging in co-production and co-creation than through pursuing publications with students?
eBU is well placed to help academics co-produce and co-create outputs with students for peer review publications. eBU is encouraging academics to act as gatekeepers who, upon marking or seeing high quality student work, will approach students with the view to asking them if they wish to take this further and publish.
Putting your work 'out there' is daunting enough for anyone, let alone an early career scholar or student. Primarily as a publishing forum for internal peer review, eBU is a place where these types of outputs can be constructively critiqued in a safe internal environment. This provides students and/or early career scholars with some valuable experience of opening his/her work up to review internally, before doing so in the wider world.
eBU works on the basis of immediate publication (subject to an initial quality check) and open peer review. Once published on the internal site, we aim to upload reviews within 3 weeks. Authors are then encouraged to use the comments to aid publication in an external journal. Alternatively, authors also have the option of publishing on the external eBU site. Please note that only using eBU as a forum for internal peer review (with the intention to publish externally – which we encourage!) WILL NOT ENDANGER FURTHER PUBLICATION.
With the academic year only just underway it may not be the right time to identify high quality student output and enquire if they wish to make changes and reformat any output for publication. However, can I ask staff to make all students aware of eBU. It's a win-win situation – engaging with eBU will boost your publication rate and give students something positive to put on their CV for their chosen career path.
To access eBU, when on campus simply type 'ebu' into your web browser address bar.