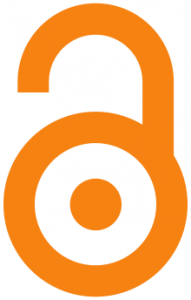 This week is International Open Access Week.  Now in its 6th year, this global awareness week aims to promote open access as a new norm for scholarship and research.  Research shows that making your research freely available dramatically increases the number of citations and leads to more people downloading the research papers, this increasing the academic and societal impact of your research.
The green route to open access is where a version of the paper is self-archived in a repository, such as our institutional repository BURO.  This process relies on researchers uploading their own papers.  Repositories offer a number of benefits.  They increase the availability of some published journal works with restrictions on reprinting or text mining, and may enable work to be propogated across the internet and used for novel applications. Repositories also allow authors to keep track of who is downloading their data.
BU has had an institutional repository since 2007 which contains full-text versions of outputs by BU authors.  This provides an excellent showcase of our research outputs to our students as well as making them freely available to a global audience.  You can upload the full-text of your output via BRIAN:
1. Log into your account and find the paper.
2. One of the tabs is 'full text'.
3. If you click into this tab you will see a link near the Sherpa-Romeo logo to check your 'publisher's policy'.
4. Click on this and you will see the archiving policy for this particular journal, clearly stating which version of the paper can be uploaded.
5. Click 'back' and then click on the 'full text' tab again and you will see a link (in a blue box) to 'upload new file for this publication'.
6. Upload the file and follow the onscreen instructions.
7. Your full text will then automatically feed through to BURO and be available open access in the next few days.
Find out about the GOLD route to open access publishing here: Gold route