Once again, beginning of October the Sports group hosted senior academics from some of its European partner universities in order to provide students with international insights into topics of their study and future career. In addition, the visitors worked with BU staff on progressing international research agendas and teaching models, such as intercultural mixed-group student management games partly facilitated via online conferencing.
Dr Stefan Walzel (German Sport University Cologne) and Gerco van Dalfsen (Hanzehogeschool Groningen and Secretary General European Association for Sport Management) presented and discussed with students of all UG/PG levels and all Sport pathways topics of neuromarketing, sport city strategies, leadership and provided insights into the employability and career prospects of their own respective graduates. Both visitors stressed the need for their universities to include an array of international activities and learning experiences into their students' curriculum in order to lift their competitiveness on an increasingly international job market.
Together with BU sport management colleague Dr Tim Breitbarth, they also progressed a collaborative international study on community perceptions of professional sport clubs' social responsibility initiatives by collecting further data in Bournemouth. A fourth set of data was collected in the USA end of October.
Gerco and Stefan were also very interested to meet with BU sport students who will study in Cologne and Groningen in semester 2, and receive feedback from the Sport group's ever-first incoming Erasmus exchange student in order to manage expectations and processes for future exchanges, such as the four students arriving in Bournemouth for semester 2.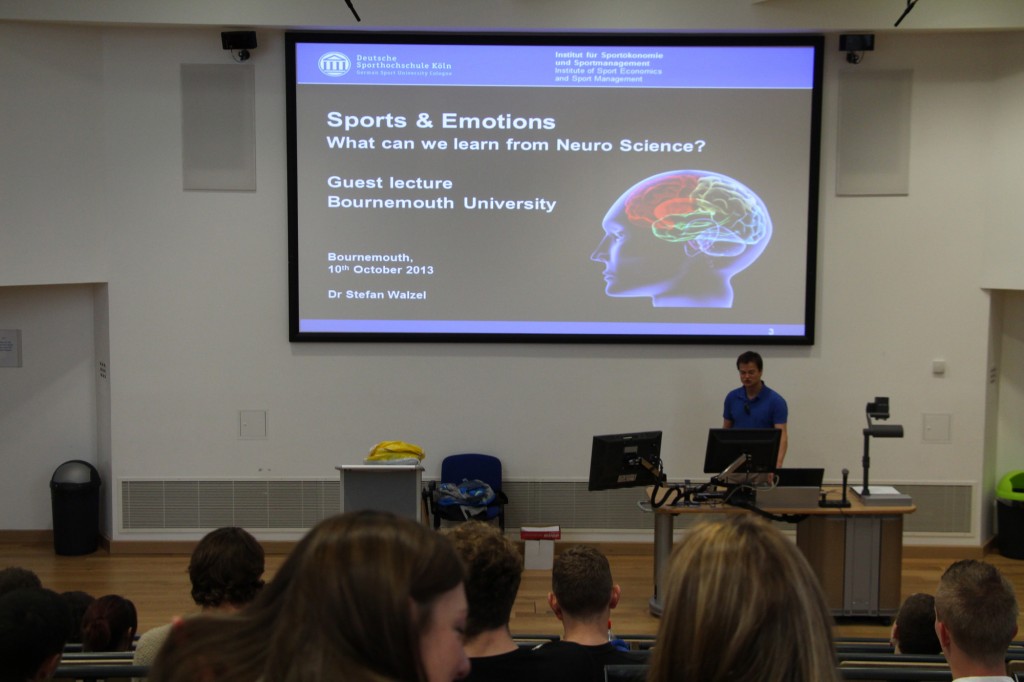 Dr Stefan Walzel presenting on sport, neuroscience and marketing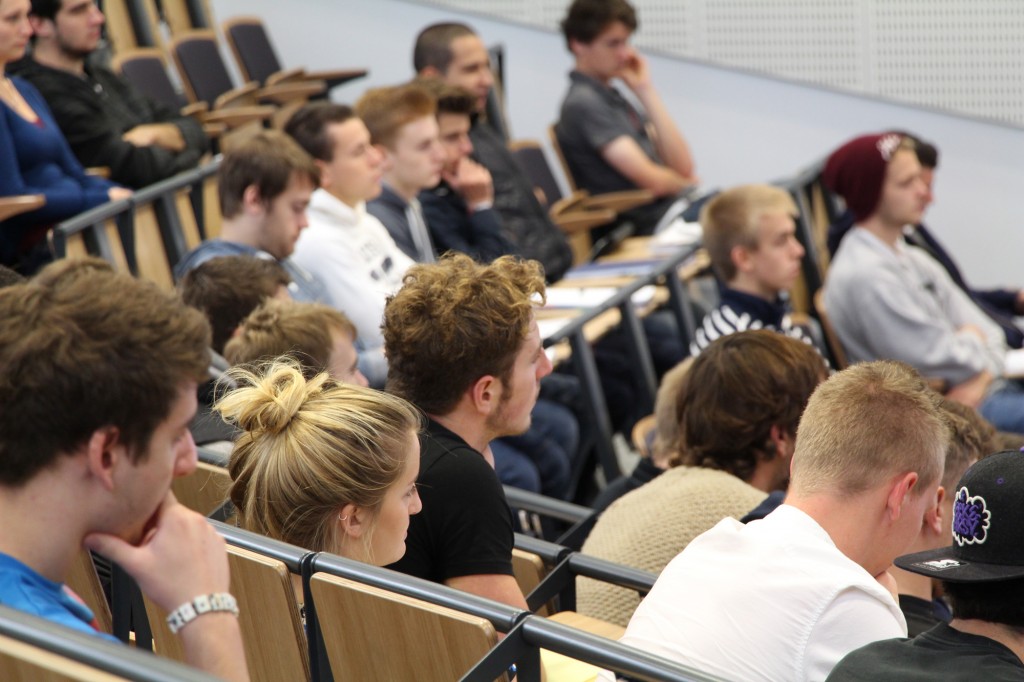 Sport students of all levels and Sport pathways during Dr Walzel's presentation in the Fusion Seminar Series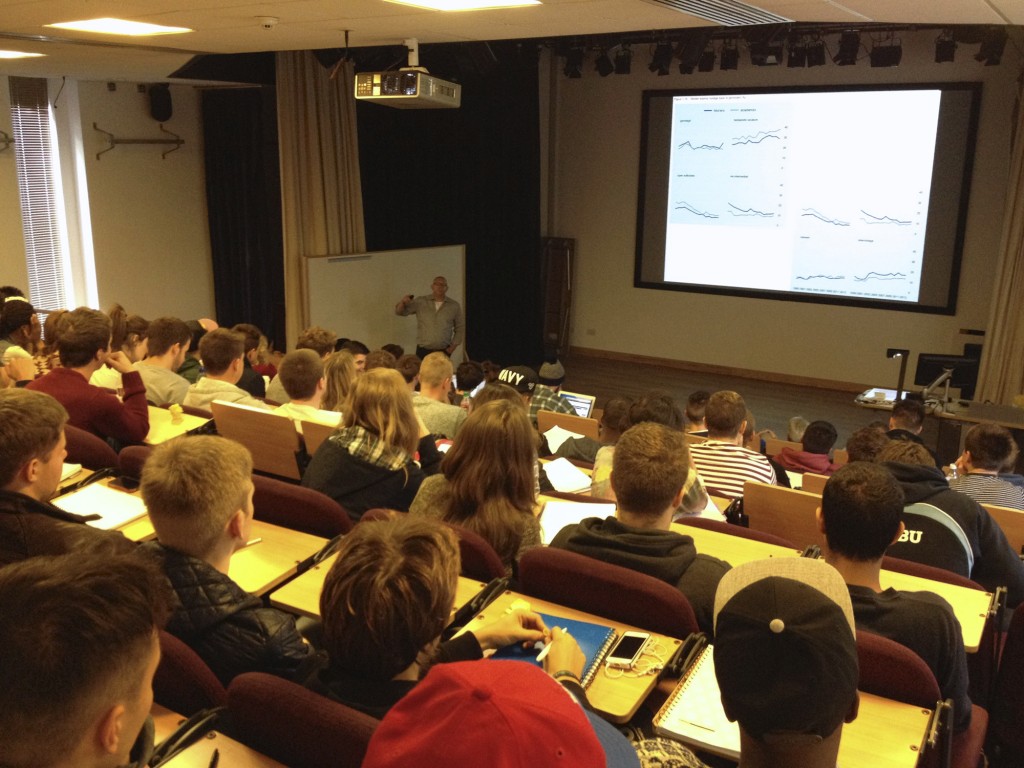 Gerco van Dalfsen with Level I students of all Sport pathways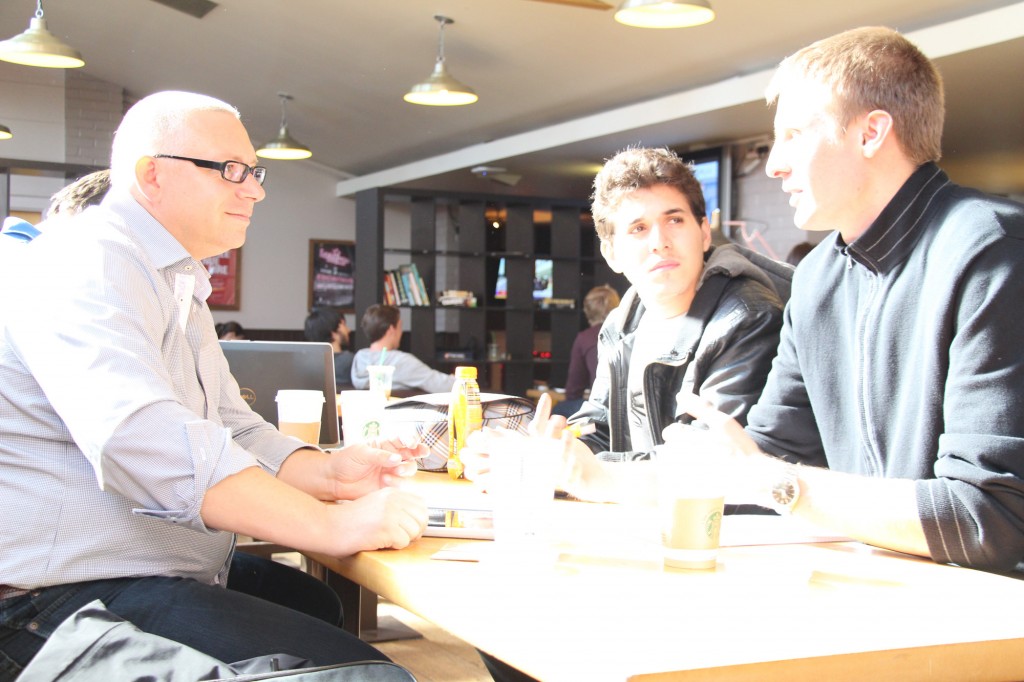 Gerco van Dalfsen with sport management Masters student Andreas Stylianides and Philip Smith (from left to right)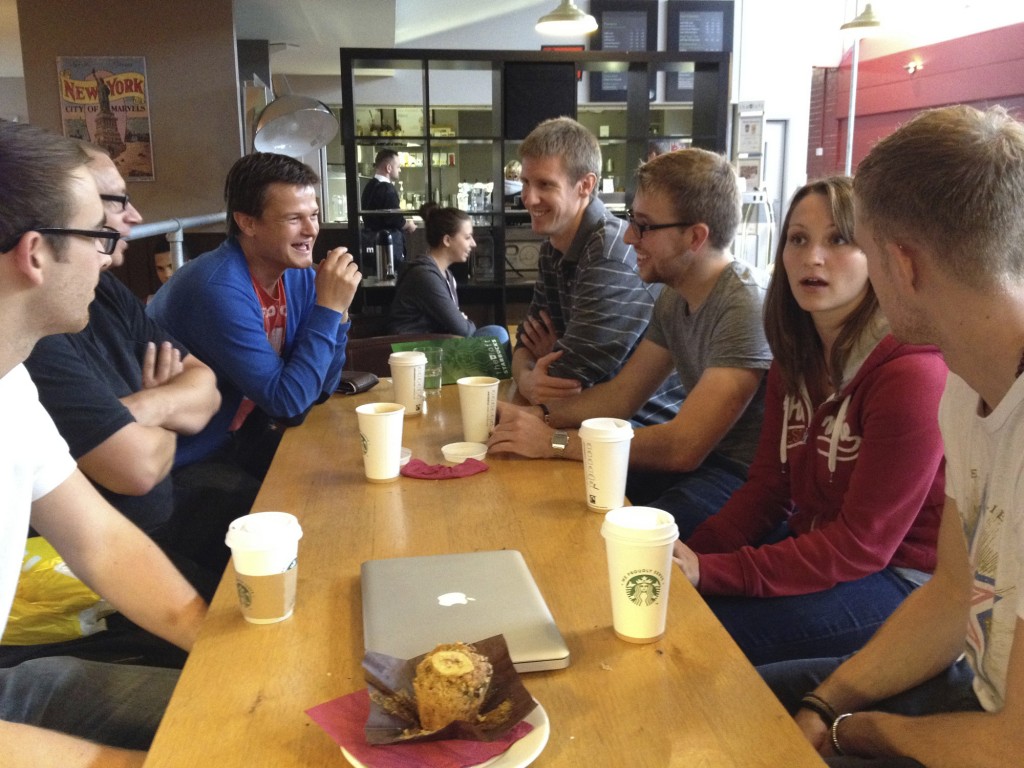 European visitors and incoming/outgoing Sport students get-together.