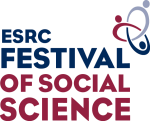 The conference 'Finance for SMEs: The role of assessing credit risk' took place on Wednesday 6 November 2013 at the Executive Business Centre and was convened by Professor Jens Hölscher. The organisers, guest speakers and members of the public spoke highly of its success.
Around forty participants from both academic and business community backgrounds were in attendance. During the conference, there was lively debate and exchange between those that attended and those presenting. Turning Point was used to find out the participants' opinions on whether 'the future of SME finance lies with (1) Public banks, (2) 4 Fs (family, friends, fools & fans) or (3) High street banks'. This question was asked at the beginning and at the end of the conference. As you can see below, the change in results represents the change in opinions throughout the course of the conference.
                          First round                                                      Second round

The conference was opened by Professor Roger Palmer, Dean of the Business School. Professor Palmer felt personally attached to the scheme of the conference as he was once running his own SME business. Marc Cowling from the University of Exeter then gave his presentation on 'How does firm risk affect the supply and demand for bank loans in a financial crisis?' setting the scene for the day. This was then followed by a paper presented by Andy Farmer, Senior International Commercial Manager of HSBC Bank PLC, Bournemouth on 'Is my business a sound credit risk? The Bankers View'.
An international comparative perspective was introduced by Jacob Kleinow, Freiberg University, Germany, who gave a talk on 'SME bonds as alternative finance: The example of Germany'. The second session of the conference consisted of three breakout meetings on; The banks' views, The SME's views and The public's view. The latter one was facilitated by Liz Wilkinson, Finance Director of Bournemouth Borough Council.
At the end of the conference, Dr Richard Roberts, SME Market Analysis Director at Barclays Bank PLC addressed the theme 'Will the SME debt market ever work again?'.