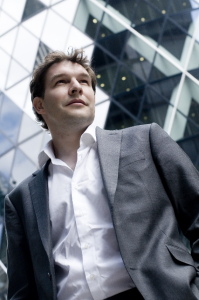 Our next Interdisciplinary Cyber Security Seminar will take place on Tuesday, 3rd December at 5pm. Our seminars are approachable, and require nothing more than a general interest in security, and an enquiring mind.
Our speaker will be David Rogers, who is Founder and Director of Copper Horse Solutions Ltd: a software and security company based in Windsor, UK. Alongside this he teaches the Mobile Systems Security course at the University of Oxford and Chairs the Device Security Steering Group at the GSM Association. He has worked in the mobile industry for over 14 years in security and engineering roles. Prior to this he worked in the semiconductor industry. David's articles and comments on mobile security topics have been regularly covered by the media worldwide including The Guardian, The Wall Street Journal and Sophos' Naked Security blog. His book 'Mobile Security: A Guide for Users' was published in 2013. David holds an MSc in Software Engineering from the University of Oxford and a HND in Mechatronics from the University of Teesside.
Abstract: Technology in mobile devices is continuing to advance at an incredible rate, but some of the old security themes continue to persist, mobile phone theft being one of them. This talk looks at the topic of mobile phone theft and what industry's role has been in helping to prevent it and whether that has been entirely successful. The talk looks at what could happen next and whether it is possible to standardise usable anti-theft mechanisms within devices. It will also look at technologies such as biometrics for access control and whether Police and Government actions have been adequate in dealing with the modus operandi of thieves and fencers of stolen phones.
The seminar will take place in EB202 in the Executive Business Centre, and will be free and open to all. If you would like to attend, please register at http://www.eventbrite.co.uk/e/interdisciplinary-seminar-in-cyber-security-tickets-9564165677