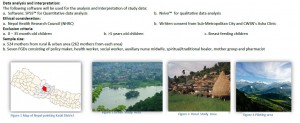 Congratulations to Health & Social Care PhD student Mr. Jib Acharya who has been offered a funded place at the Scaling Up Nutrition (SUN) workshop. The SUN workshop will be held in Morocco in early February 2014. The British Council and CNRST have launched a new five-year programme to encourage international research collaboration between ambitious young researchers from the UK and eighteen countries around the world. The forthcoming SUN workshop is a part of this programme. One leading team of researchers from the University of Southampton and from Morocco proposed this bilateral workshop to be held in Morocco to bring together early career researchers to discuss their research and start to build international relationships.
The selection committee wrote to Mr. Acharya: "the selection was challenging. The selection panel (UK and Moroccan coordinators and mentors), has chosen 16 applications that would contribute to and benefit from the workshop most". The British Council and CNRST will cover the costs related to the participation to the workshop, including: travel (both international and local), visa, accommodation and meals.
Jib is delighted with his award. He commented: "It will give me a chance to build up networks with participants at this workshop. It will help to establish personal and institutional relationships."
Jib's PhD thesis is based on A comparative Study on Nutritional Problems in Preschool Aged Children of Kaski District of Nepal. His research applies a mixed-methods approach and he is supervised by a team of three BU supervisors: Dr. Jane Murphy, Prof. Edwin van Teijlingen, and Dr. Martin Hind.