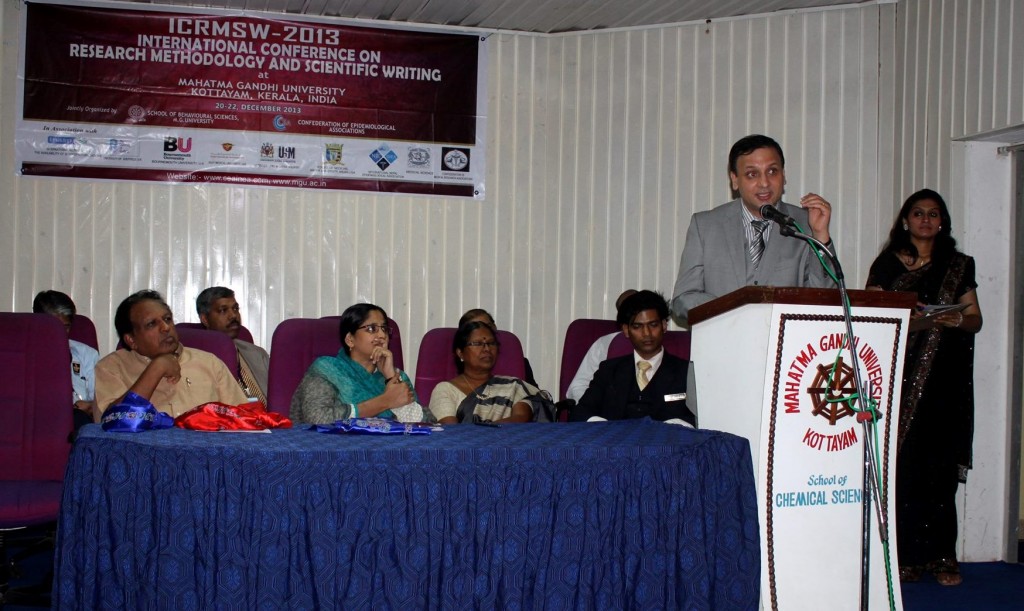 Dr Padam Simkhada, senior lecturer in ScHARR at the University of Sheffield was awarded the CEA Award of Global Health Research for his contribution to global research at a special ceremony at the Mahatma Gandhi University, India just before last Christmas. Dr Simkhada has been Visiting Faculty at BU in the School of Health & Social Care since 2010. He is involved in various BU projects, including the Fellowship awarded by the charity Wellbeing of Women, in association with the Royal College of Midwives (RCM), for research into Nepalese maternity services and women's health from an international perspective. The research team consists of Lesley Milne, Senior Lecturer in Midwifery, Vanora Hundley, Professor in Midwifery, Edwin van Teijlingen, Professor of Reproductive Health Research at BU, and BU Visiting Faculty Dr. Padam Simkhada.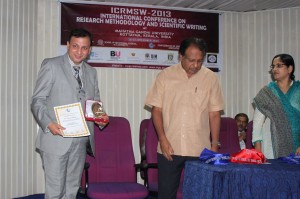 Dr. Simkhada is also co-supervisor of HSC PhD student Ms. Sheetal Sharma.  Sheetal Sharma's poster presentation recently won the best poster prize at a conference in Birmingham for the poster Getting women to care in Nepal: A Difference in Difference analysis of a health promotion intervention.   Sheetal is supported by Bournemouth University with a studentship and a Santander grant.
Dr. Simkhada has published over 70 research articles on issues such as reproductive and sexual health, migration and sex trafficking and maternal and child health.  Furthermore, he has been working to improve the quality of health research among higher education institutions in Nepal.
This Global Health Research Award for Dr. Simkhada has been reported widely in the media in India, Nepal and in England.
Prof. Edwin van Teijlingen
Centre for Midwifery, Maternal and Perinatal Health