The following opportunities have been announced. Please follow the links for more information:
The AHRC and BBC Radio 3 are looking for applications for the New Generation Thinkers of 2014. Up to sixty successful applicants will have a chance to develop their programme-making ideas with experienced BBC producers at a series of dedicated workshops and, of these up to ten will become Radio 3's resident New Generation Thinkers. They will benefit from a unique opportunity to develop their own programmes for BBC Radio 3 and a chance to regularly appear on air. The closing date is 06/02/14.
The Alzheimer's Society is offering PhD Studentships and Doctoral Training Centre grants, both with a closing date of 17/04/14. Planning ahead, the calls for Clincal Training Fellowships and Postdoctoral Fellowships will open in May/June 2014.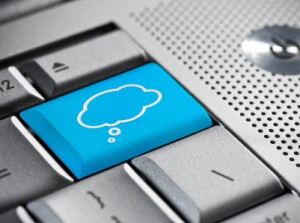 For those researching in the fields of biotechnology and biological sciences, the BBSRC is offering a number of grants. These are Strategic longer and larger grants (sLoLas), which closes on 09/04/14, Responsive-mode grants up to £2m, Industrial Partnership awards, Stand-alone LINK awards to encourage collaboration with industry, the New Investigator scheme to assist early years researchers and a joint call from BBSRC – Brazil (FAPESP) , promoting international collaboration. All but the first call have a deadline for submission of 29/04/14. 
The ESRC and Scottish Government  invite proposals for What Works Scotland (WWS). The aim of WWS is to deepen the impact of the emergent Scottish approach to public service delivery and reform, by evaluating evidence in delivery of that approach. The closing date for this £3.75m award is 06/03/14. The bidder workshop takes place on 14/01/14.
Do you or one of your Early Years Researchers deserve to be nominated for an award? Philip Leverhulme Prizes recognise the achievement of early career researchers whose work has already attracted international recognition and whose future career is exceptionally promising. The prize scheme makes up to thirty awards of £100,000 a year, across a range of academic disciplines. The 2014 round opens on 06/01/14 and closes to nominations on 14/05/14
Do you have an innovative approach that could return life to the UK high street? If so, the Technology Strategy Board is offering  up to £8m in an SBRI competition to encourage new ways of attracting people back to UK high streets, in their Re-imagining the high street call. If you wish to apply, you must register by 26/02/14 and the closing date is 05/03/14. 
The Technology Strategy Board is to invest up to £4.5m in collaborative research and development that addresses the technical challenges and business opportunities presented by the
huge growth in data
. Additional funding may be available from TSB partners. Applicants must register by 26/02/14 and the closing date is 05/03/14. 
Investment of up to £1m for research proposals identifying novel and innovative ideas to meet communication security challenges ranging from enabling home working to sending secure data to intelligence officers on the ground is available from the Technology Strategy Board. If interested in aplying to the scheme,
Secure working in insecure environments
, please register by 26/02/14. The closing date is 05/03/14. 
The Wellcome Trust is offering Translation Awards to develop innovative and ground breaking new technologies in the biomedical area. The closing date for Concept Note is  25/04/14 and the preliminary deadline 15/06/14, with final presentations in January 2015
Please note that some funders specify a time for submission as well as a date. Please confirm this with your RKE Support Officer.
You can set up your own personalised alerts on ResearchProfessional. If you need help setting these up, just ask your School's RKE Officer in RKE Operations or see the recent post on this topic.