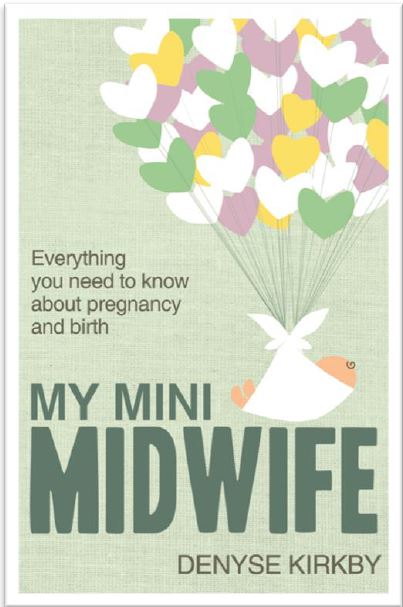 Denyse King's My Mini Midwife is due for publication in February.  Denyse King is Lecturer in Midwifery / Public Health Practitioner based in Portsmouth.
My Mini Midwife by Denyse Kirkby is published by VIE Books, a new imprint of Summersdale Publishers. The book is priced at £8.99 (ISBN: 978-1-84953-516-8)
The second success story is Wendy Marsh Lecturer/Practitioner in Midwifery also based in Portsmouth who had an abstract accepted for the 'Safeguarding the Vulnerable International Symposium' to be held at Bucks New University in High Wycombe.
Also the Centre for Midwifery, Maternal & Perinatal Health won three BU matched funded Ph.D. studentships.  The first two are with Portsmouth Hospitals NHS Trust:
An Exploration of the Community by Midwives and Maternity Support Workers in the Postnatal Period – supervisors: dr. Carol Wilkins, dr. Janet Scammell & dr. Sue Way
Just one drink!  An exploration of the conflict between harm reduction and abstinence in UK maternity care – supervisors: Prof. Edwin van Teijlingen, dr. Liz Norton and dr. Greta Westward (PHT)
The third one is a new collaboration with the Isle of Wight NHS Trust:
Can Pelvic Positioning help women cope with pain in early labour – supervisors: Prof.  Vanora Hundley, dr. Carol Clark and dr. Sue Way
Prof. Edwin van Teijlingen & Prof. Vanora Hundley
Centre for Midwifery, Maternal & Perinatal Health