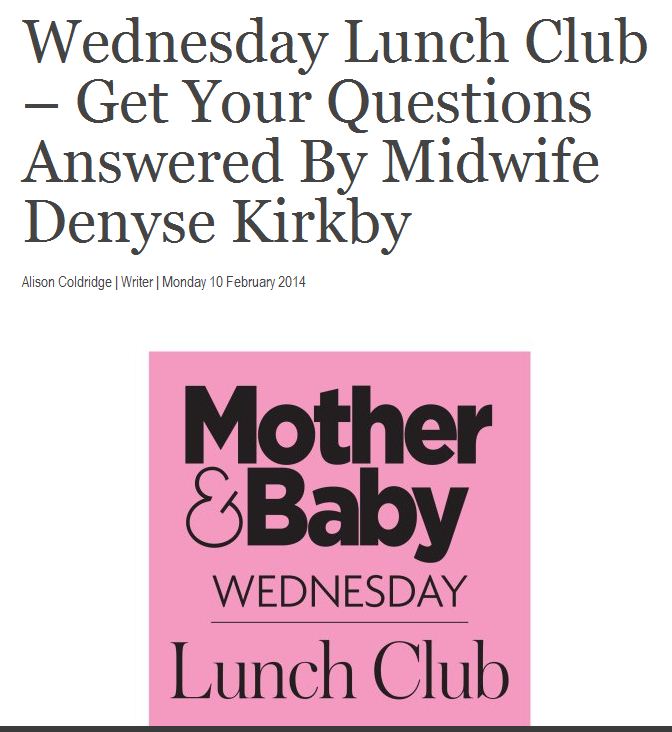 Every week Mother&Baby organises its Wednesday Lunch Club offering the general public a chance to get advice on parenting questions from a top expert.  Tomorrow's expert is BU midwifery lecturer Denyse Kirkby.      
Mother&Baby invites anybody with questions to visit its Facebook page at 1pm tomorrow (Wednesday 11th Feb. 2014) to "put your questions to midwife Denyse Kirkby".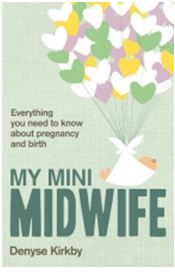 Denyse is a registered midwife, public health practitioner (in Portsmouth) and a midwifery teacher at Bournemouth University.  She has been invited by Mother&Baby as her new book My Mini Midwife (£8.99, VIE Books will be released next week.  Denyse's new book is a guide to everything you need to know about conception, pregnancy, birth and beyond.
Congratulations to Denyse Kirkby (known to her collleages as Denyse King)!
 Prof. Edwin van Teijlingen
Centre for Midwifery, Maternal & Perinatal Health