The following opportunities have been announced. Please follow the links for more information:
The AHRC is pleased to invite applications for an AHRC Commons Fellow to lead the strategic direction and development of the AHRC Commons. The Fellowship will run for three years and funding of up to £500k (on an fEC basis at 80%) is available for this time period.  The Fellowship will fund between 40-60% of the Fellow's time. The AHRC Strategy 2013-18 sets out the aims of the AHRC Commons as follows: 'The AHRC Commons will be aimed at gathering together arts and humanities researchers alongside cognate bodies and international peers to develop joint initiatives, connect dispersed undertakings, provide for a discussion and build a shared case for the importance of arts and humanities research to national and international life.' Closing date 10/03/14, with interviews in London on 07/04/14.
The British Academy is looking to extend its association with the very best academic research of the type of collaborative, infrastructural projects or research facilities, intended to produce fundamental works of scholarship, in most cases for the use of a variety of disciplines. It is expected that projects will benefit from the kitemark of academic recognition offered by Academy Research Project status, and from the long-term small-scale recurrent funding offered to projects within the portfolio. This call is restricted to applications from projects in the social sciences. Closing date 12/03/14.
The ESRC/PIC Masters Studentship Scheme in Population Studies encourages UK students having difficulty in obtaining funding for the further study of demography beyond undergraduate level. The aim of the scheme is to aid the recruitment & initial development of talented students in demography by contributing to student fees and maintenance costs. The ambition within the co-funding agreement is to actively increase the research capacity within Demography in the UK. The value of a scholarship in 2014 will be £15,000, to include tuition fees. Applications cannot be accepted directly from individual students. Please see the guidance on the website before discussing this with any students who may be thinking of applying. Closing date 30/06/14.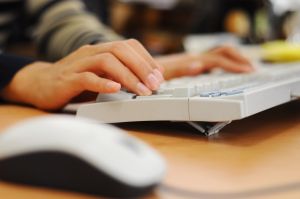 Through the MRC, the primary aim of this first joint call of JPIAMR is to combine the resources, infrastructures, and research strengths of multiple countries in order to overcome antibiotic resistance. The goal is to foster multinational translational research collaborations that can accomplish more than individual countries working independently, leading to improved control of bacterial infections. Submission deadline for pre-proposals – 14/03/14, Full proposals invitations – Late May 2014 and Submission deadline for full proposals 21/07/14.
The Royal Society is provided with a quota for The Japan Society for the Promotion of Science Postdoctoral Fellowship scheme. This is for scientists in the UK who are at an early stage of their career and wish to conduct research in Japan. The scheme provides subsistence funding as well as a settling-in allowance, a return air ticket and insurance cover. The Japanese host institution may also apply for a research grant of up to ¥1.5 million per year. JSPS will provide funding for visits of between 12 months minimum and up to 24 months maximum. Closing date 27/02/14.
The TSB's national Innovation Voucher scheme is designed to help businesses gain the knowledge they need to innovate and grow. The company applies for the voucher, which can help them to obtain expert advice from a knowledge supplier (e.g. BU) with whom they haven't worked before, not to fund general business needs such as training or equipment.  The TSB will pay up to £5,000. The closing date for the current round is 29/04/14.
The TSB is making an investment of up to £2m in feasibility studies to stimulate innovation across enabling technology areas: advanced materials; biosciences; electronics, sensors and photonics; and information and communications technology. All projects must be business-led, and this competition is open to small or micro companies only, working either singly or in collaboration with one other small or micro company. Projects can last up to four months, and total project costs must not exceed £33,000. Register by 05/03/14 and submit the full proposal by 12/03/14.
Round 6 of the TSB's Smart awards is now open. Smart is a grant scheme which offers funding to small and medium-sized enterprises (SMEs) to engage in R&D projects in the strategically important areas of science, engineering and technology, from which successful new products, processes and services could emerge. Any UK SME undertaking research and development may apply. The batch assessment date for Round 6 of the current financial year 2013/14 is 27/03/14 at 12:00 noon.
The Wellcome Trust's International Engagement Awards support public engagement projects and work that builds capacity for engagement with biomedical research in Sub-Saharan Africa, South-east Asia and South Asia. To apply for a grant of up to £30,000 for up to three years an Expression of Interest must be completed. The deadline for the full submission is 18/04/14.
Please note that some funders specify a time for submission as well as a date. Please confirm this with your RKE Support Officer.
You can set up your own personalised alerts on ResearchProfessional. If you need help setting these up, just ask your School's RKE Officer in RKE Operations or see the recent post on this topic, which includes forthcoming training dates.