On Friday 14 February 2014, the Centre for Intellectual Property Policy and Management (CIPPM) launched the Copyrightuser.org
Copyrightuser.org is an independent online resource aimed at making UK copyright law accessible to creators and members of the public.
The project was funded by BU's Fusion Investment Fund (FIF) in 2012 and was developed in collaboration with CIPPM and the Centre for Excellence in Media Practice (CEMP)
The online resource is applicable to anyone who uses copyright – whether it be in education, music, film, gaming, artistic work etc.
The objective of the portal is to inform creators on how to protect their work; how to license and exploit it; and how to legally re-use the works of others.
As such, it is a useful tool for creators and also for the general public in understanding the issues surrounding copyright law.
The 1-minute video on the landing page of copyrightuser.org further demonstrates what this online resource is about.
Following on from the success of the research carried out as a result of the support received from the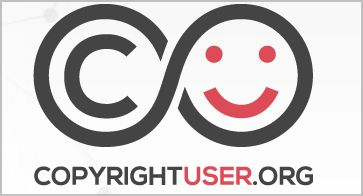 FIF, the CIPPM-led team went on to secure RCUK funding provided by CREATe, University of Glasgow in August 2013 to extend the scope of the project.
The work on Phase II of copyrightuser.org is now underway.
The copyrightuser.org team consists of:
Dr. Dinusha Mendis (Principal Investigator & Co-Director CIPPM)
Mr. Bartolomeo Meletti (Lead Multimedia Producer and CIPPM Research Assistant)
Ms. Hayleigh Bosher (PhD Candidate (Copyright) and CIPPM Research Assistant)
Professor Martin Kretschmer (Principal Investigator & Director CREATe, University of Glasgow)
Dr. Kris Erickson (Co-Investigator, CREATe, University of Glasgow).
The team is further assisted by an Editorial Board consisting of Professor Maurizio Borghi (Director, CIPPM); Professor Ruth Towse (Co-Director, CIPPM); and Professor Ronan Deazley (Professor of Copyright Law, University of Glasgow).
We invite you to visit copyrightuser.org and welcome your feedback.