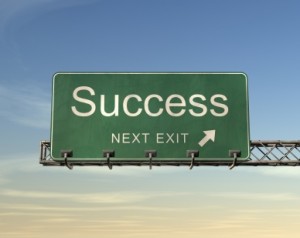 The following opportunities have been announced. Please follow the links for more information:
Do you have BBSRC funding? Then think about the Standard Follow-on funding programme which is designed to support the translation of fundamental research funded by them into practical application, including commercialisation. The aim of the programme is to help researchers maximise the societal and economic benefits of their research. This programme is a proof-of-concept model where further work on an idea will take it through to the stage at which the route to application is clear, which may include a spin-out or licensing opportunity. The programme enables activities essential to preparing a robust business plan and secure, where appropriate, further funding and support to progress. Standard Follow-on Fund (FOF) provides for projects up to 12 months in duration and valued at under £250k (80% FEC). Super Follow-on funding is available by invitation only. Closing date: 25/06/14.
Are you thinking about applying for a Leverhulme International Academic Fellowship.  These provide established researchers with a concentrated period based in one or more research centres outside the UK. The intention of the scheme is to provide opportunities to develop new knowledge, skills and ideas. Or you may be considering a Research Fellowship, open to experienced researchers, particularly those who are or have been prevented by routine duties from completing a programme of original research. Click on the links to read about the previous calls as you prepare to apply for the next round, which is due to be announced in early November 2014.
The MRC Public Health Intervention Development scheme (PHIND) supports the early stages of development of public health interventions. Studies funded by the scheme will develop a solid theoretical framework and generate evidence on the design specification and feasibility of the intervention. Essential knowledge obtained from these preliminary studies will provide the foundation for future pilot testing and evaluation, with the ultimate aim of improving the effectiveness of public health interventions. Applicants can apply for up to £150K for a maximum of 18 months. Closing date: 12/09/14 and 30/01/15 by 4pm. 
The MRC, through the MRC-NIHR Methodology Research Programme (MRP), wishes to develop a portfolio of research aimed at improving the methodology underpinning the application and evaluation of Methodology underpinning patient reported outcome measures (PROMs) in health research and health care decision making. PROMs are an assessment of health status and health-related quality of life that comes directly from the patient. Lord Darzi's NHS Next Stage Review indicates that they will be increasingly used in the evaluation of health care technologies and healthcare services, and they also contribute to regulatory decision making. Ensuring the validity and robustness of PROMs is therefore vital in enabling these measures to have maximum impact on research outcomes and health care decision making. This call will open on 08/10/14 with a closing date of 4pm on 19/11/14.
The MRC, through the MRC-NIHR Methodology Research Programme (MRP), wishes to fund high quality methods development research to support the use and evaluation of complex interventions in health research. The MRC has long recognised the unique methodological challenges posed by the development and evaluation of complex interventions and has championed the development of guidance both for researchers and research funders. The MRP therefore invites any high quality proposal which through generalisable methods development research seeks to strengthen the knowledge base or evaluation of the impact of complex interventions in health research. The MRP Panel is particularly keen to support applications for methods research which focus on: behavioural change interventions, psychological interventions and natural experiments i.e. assessments of policy interventions on health. This call will open on 08/10/14 with a closing date of 4pm on 19/11/14.
Following the first phase of the Multidisciplinary Synthetic Biology Research Centres (SBRCs) call in 2013, which established three SBRCs; the RCUK Synthetic Biology Working Group, and BBSRC and EPSRC have announced their call for proposals to the second phase. The SBRCs must focus on strategic areas relevant to one or more key industrial sectors that could include: fine and speciality chemicals; life science technologies; energy; environment; sensors (including diagnostics); agriculture and food; medicines and healthcare. Closing date: 24/07/14.
NERC, in collaboration with the BBSRC and the AHRC, organise internship placements for current NERC, BBSRC and AHRC funded PhD students to work in one of eight host organisations on a policy topic relevant to both the student and the host. The student will be expected to produce a briefing paper, participate in a policy inquiry and/or organise a policy event. Internships are awarded to both parliamentary and non-parliamentary organisations. Information on current host organisations can be found on the website. Internships are available to all current NERC, BBSRC and AHRC funded PhD students and the internship must start before the end of the funded period of the studentship. Closing date 4pm on 18/08/14
The Royal Society Wolfson Research Merit Award is for outstanding scientists who would benefit from a five year salary enhancement to help recruit them to or retain them in the UK. The scheme provides up to 5 years' funding after which the award holder continues with the permanent post at the host university.The focus of the award is a salary enhancement, usually in the range of £10,000 to £30,000 per annum. Closing date: 08/07/14.
The Wellcome Trust currently support 31 Programmes based in centres of excellence throughout the UK with specialised training provided in a range of important biomedical research areas. The Biomedical PhD Studentship scheme provides support for four years and includes: a stipend, PhD registration fees at UK/EU student rate, contribution towards laboratory rotation expenses in the first year, research expenses for years two to four, contribution towards travel and a contribution towards transferable-skills training. Students are recruited annually by the individual Programmes for uptake in October each year. Recruitment begins in the preceding December. Alternatively, further funding is available from the Wellcome Trust Sanger Institute.
Please note that some funders specify a time for submission as well as a date. Please confirm this with your RKE Support Officer.
You can set up your own personalised alerts on ResearchProfessional. If you need help setting these up, just ask your School's RKE Officer in RKE Operations or see the recent post on this topic, which includes forthcoming training dates up to November 2014.
If thinking of applying, why not add notification of your interest on ResearchProfessional's record of the bid so that BU colleagues can see your intention to bid and contact you to collaborate.