The following funding opportunities have been announced. Please follow the links for more information:
The Arts and Humanities Research Council (AHRC) are inviting applications to their Engaging with Government programme. The Engaging with Government programme is a three day course which will take place in February 2015 and is designed to provide an insight into the policy making process, and help participants develop the skills needed to pursue the policy implications of their research. It also aims to build links between policy makers and the most dynamic new research in the arts and humanities. The closing date for applications is 17:00, 20/10/2014.
The Biotechnology and Biological Sciences Research Council (BBSRC) has announced that they will now be inviting applications to the Professional Internships for PhD Students scheme. This is a 3-month integrated placement to provide DTP PhD students the opportunity to carry out a work placement unrelated to their doctoral research during their PhD. Such experience is important both to help early career researchers understand the context of their research and to expose them to the range of opportunities in which they can apply their PhD skills and training after they graduate. An application deadline has not been given, the BBSRC have stated that applicants can apply at any time.
The Engineering and Physical Sciences Research Council (EPSRC) are inviting proposals to their Design The Future scheme. This call aims to encourage adventurous research addressing future design challenges, researching the effect of new science and engineering on the designers and the design process, leading to the development of future products and processes. There will be up to £3 million available for this call to fund a number of small, feasibility-style projects (up to £300,000 and 18-months duration) that help develop innovative, exciting ideas in Engineering Design. Applicants should register their intent to participate in the first stage by completing the registration form by 16:00, 29/10/2014.   
The Engineering and Physical Sciences Research Council (EPSRC) has announced that they are now inviting proposals to the UK-Republic of Korea Civil Nuclear Research Programme. They seek collaborative research applications in nuclear decommissioning nuclear waste treatment and disposal. This call represents the first phase of this new collaboration and is intended as a springboard for deeper and larger collaborations in the future. The closing date for applications is 10:00, 25/11/2014.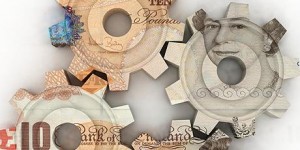 Innovate UK is inviting applications to the Connected Cities Innovation Contest. IC tomorrow is offering six businesses up to £35k each to encourage innovation around the changing urban landscape across the themes of digitally connected buildings, communities, environment and services. The closing date for applications is noon, 14/10/2014.
Innovate UK and the Ministry of Defence, have announced that as of the 13/10/2014 they will be accepting applications to the Maritime Autonomous Systems scheme.  They are willing to invest up to £5m in collaborative R&D projects to stimulate the development of marine and maritime autonomous systems. The aim of the competition is to build collaboration to meet the technological challenges and opportunities afforded by the increasing use of autonomous systems across the industry. This is a two-stage competition. The deadline for expressions of interest is noon, 26/11/2014.
The Leverhulme Trust is now inviting applications to its International Academic Fellowships. The fellowship enables established researchers based at a UK higher education institution to spend a period of time in overseas research centres, to develop new knowledge, skills and ideas. Up to £30,000 is available for a period of three to twelve months. The closing date for applications is 16:00, 06/11/2014.
The Leverhulme Trust is also inviting applications for Research Fellowships. Research Fellowships are open to experienced researchers, particularly those who are or have been prevented by routine duties from completing a programme of original research. There are no restrictions on academic discipline, and awards are not limited to those holding appointments in higher education. They are offering up to £50,000 over three to twenty-four months for experienced researchers to conduct a programme of research in any discipline. The closing date for applications is 16:00, 06/11/2014.
The Medical Research Council (MRC) is inviting applications to access the MRC Biomedical NMR Centre. To obtain a regular allocation of time an application should be made to the Advisory Committee (via Dr Frenkiel) for consideration at its annual meeting. The submission date for the next meeting will be 31/10/2014.
Please note that some funders specify a time for submission as well as a date. Please confirm this with your RKE Support Officer.
You can set up your own personalised alerts on ResearchProfessional. If you need help setting these up, just ask your School's RKE Officer in RKE Operations or see the recent post on this topic, which includes forthcoming training dates up to November 2014.
If thinking of applying, why not add notification of your interest on ResearchProfessional's record of the bid so that BU colleagues can see your intention to bid and contact you to collaborate.