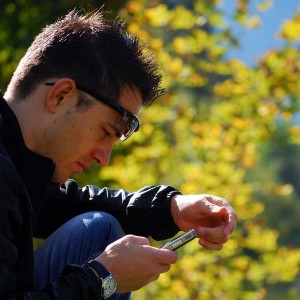 How and when we communicate course or unit level information with students can impact their perception of course organisation and management and subsequently their student experience.
The Student Communications Team and Student Experience Champion Mark Ridolfo host a workshop, Effective channels for student course communication, on Tuesday 14 October.
The event will explore a range of channels and how to use them effectively. Topics will include:
How course communication can impact student experience
The current communication environment and managing the expectation of your students
Some effective course communication examples from colleagues across BU, including:       

Text messages (Students Comms Team)
iBU (Amy Blackham, (Student Communications Manager)
myBU (Mark Ridolfo, Student experience Champion)
Facebook and Twitter (Dr Ana Adi, Lecturer in Corporate and Marketing Communications)
Other social media examples (Jasmine Connolly, Social Media Officer)

Expert panel discussion / Q&A.
You can find out more and register at the Staff Development and Engagement pages.
Readers of this blog post might also have a particular interest in Julie Northam's blog post Benefits of research-led learning on the student experience and NSS scores.