We would like to invite you to the first research seminar of the Creative Technology Research Centre for the new academic year, that will be delivered by Professor Edmond Prakash.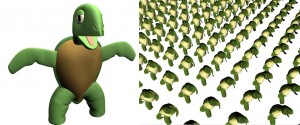 Title: Crowd – Automatic Synthesis, Motion and Navigation for Computer Games
Time: 2:00PM-3:00PM
Date: Wednesday 22nd October 2014
Room: P335, Poole House, Talbot Campus (Please note the new venue)
Abstract:
A huge challenge is to model, simulate, and navigate tens of thousands of characters in real-time where they actively and realistically avoid collisions with each other and with obstacles present in their game environment.
This research talk will look at the challenges and state-of-the-art solutions for deployment of crowd in computer games.
We hope to see you there,