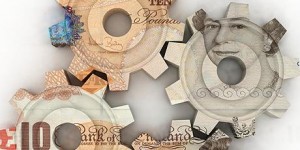 The following funding opportunities have been announced. Please follow the links for more information:
Medical Research Council, GB
Molecular and cellular medicine – Research grants
The Medical Research Council invites applications for its research grants in molecular and cellular medicine. These are suitable for focused research projects that may be short- or long-term in nature. In addition, they can be used to support method development and continuation of research facilities and may involve more than one research group or institution.
Award amount – up to £1,000,000. Closing date 06/05/2015
Computational genomics analysis and training call for collaborative projects
The Medical Research Council's computational genomics analysis and training programme invites applications for its call for collaborative projects. This is for collaborative projects that involve next-generation sequencing datasets to address important questions in biomedical science, aligning with MRC research priorities.
Applicants should be UK-based experimental and clinical groups with novel experimental designs or existing datasets making use of high-throughput sequencing methods. No experience in using next-generation sequencing methods is required.
Applicants may benefit from CGAT analytical capacity and expertise. In exceptional circumstances CGAT may also contribute funds for sequencing.
Award amount: not specified Closing date 30/01/15
Biotechnology and Biological Sciences Research Council, GB
These support investigator- led research  activities addressing any topic within the council's remit. Grants may be used for research projects, technology development, equipment or use of existing facilities, new facilities or infrastructure provision, research networks and coordination, and summer schools. Grants are tenable for up to five years.
Award amount max: Not specified Closing date: 28 Apr 15
Wellcome Trust, GB
The Wellcome Trust will shortly be inviting applications for phase two partnership grants of its Science Learning+ programme. The closing date is expected to fall in the last quarter of 2015 however application information has not yet been confirmed. The following call details are subject to change.
These grants support partnerships involving partners both in the US and in the UK or Republic of Ireland that aim to improve the knowledge base and practice of informal science experiences to better understand, strengthen and coordinate their vital role in science engagement and learning. Research should align with the following categories
Award amount max: Not specified Closing date: unknown
The Royal Society, GB
Newton mobility grants
The Royal Society offers Newton International Exchanges as mobility grants to provide international researchers with funding towards travel, subsistence and research expenses for either a one-off short visit to explore opportunities for building lasting networks or for bilateral visits to strengthen emerging collaborations.
Award amount: max £12,000 Closing date 19/02/15
Standard programme – Colin Pillinger International Exchanges award
This stimulates new collaborations within the natural sciences between scientists in the UK and overseas. Grants are worth up to £12,000 over a maximum period of two years. Researchers may also receive the Colin Pillinger international exchanges award of £10,000 to communicate their research to the general public.
Award amount: max £13,000 Closing date 17/02/15
AHRC/Cheltenham Festivals call for events at the science and literature festivals
To mark its tenth anniversary in 2015, the AHRC is looking to extend its partnership with Cheltenham Festivals by inviting applications from researchers to present their research at one of a series of four engaging public events at the Times Cheltenham Science Festival and the Times and The Sunday Times Cheltenham Literature Festival in 2015. One event will run at the Science Festival, and three at the Literature Festival.
Award amount: not specified Closing date 09/02/15
Natural Environment Research Council – NERC, GB
Atmospheric pollution and human health in a developing megacity
The NERC and the Medical Research Council (MRC) in the UK (with input from the Newton Fund) and the National Natural Science Foundation of China (NSFC) are investing in a strategic research programme on urban air pollution in the megacity Beijing and impacts on health. NERC, MRC and NSFC are inviting Expression of Interest applications for a call under this programme.
The programme is split into four themes:
sources and emissions of urban atmospheric pollution
processes affecting urban atmospheric pollution
exposure science and impacts on health
interventions and solutions.
All applications must be collaborations between UK and Chinese researchers.
Award amount max: Not specified Closing date: 06/03/15
The Natural Environment Research Council invites proposals for its urgency grants. These allow scientists to respond rapidly to unexpected and transient events affecting the environment. Proposals must fall within NERC's scientific remit.
Award amount: max £52,000 Closing date no deadline
Researchers from the UK and their international collaborators may carry out environmental research relevant to the NERC remit at the Ny-Ålesund station on the Svalbard archipelago.
Award amount: not specified: Closing date 31/03/15
—————————————————-
Please note that some funders specify a time for submission as well as a date. Please confirm this with your  RKEO Funding Development Officer
You can set up your own personalised alerts on Research Professional. If you need help setting these up, just ask your School's/Faculty's Funding Development Officer in  RKEO or view the recent blog post here.
If thinking of applying, why not add notification of your interest on Research Professional's record of the bid so that BU colleagues can see your intention to bid and contact you to collaborate.