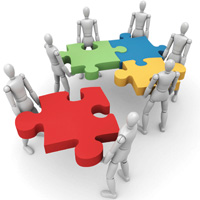 Reminder: closing date for volunteers to showcase interdisciplinary research is 28th Janaury.
The RKEO are organising an Interdisciplinary Research Week 11-15 May 2015 to celebrate our interdisciplinary research which is tackling key societal challenges.
The inaugural interdisciplinary research week will consist of a series of five different events showcasing BU's leading interdisciplinary research from across our four Faculties. Each lecture will be framed around how taking an interdisciplinary approach is enabling researchers to make a difference to society, students and key external partners.
Here's where we need your help.  Does your research saves lives, create prosperity, protect the environment, change how we live, and/or inspire future generations?  Could you give a lecture to inspire our staff, students and external partners as to the power of interdisciplinary research?  If so, we would like you to volunteer to provide a lecture for this celebratory week.  You will receive the full support of RKEO in preparing for this event.  If you are interested in celebrating your interdisciplinary research then please get in touch by 28th January 2015 with Becca Edwards and Jo Garrad to discuss further.