BU Senior Lecturer in Midwifery Dr. Jenny Hall published her interesting piece on Nursing Times.net under the title 'Time-wasters in A&E: time to shake the label'.  Jenny uses quite a sociological argument highlighting that "However, labels such as time waster are unhelpful and inappropriate. Instead we have a duty to provide a service that is caring, compassionate and welcoming – no matter the pressures. "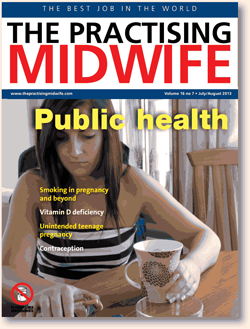 The second CMMPH paper this week is by Professor Emeritus Paul Lewis and BU Visiting Faculty Jillian Ireland in collaboration with Poole Hospital NHS Foundation Trust midwife Danielle Freemantle.  Their paper 'The loss of midwifery supervision: to mourn or rejoice?' in the March edition of The Practising Midwife reflects on and discusses some of the possible consequences of the NMC's decision to end statutory supervision of midwives in the UK.
Congratulations to all!
Prof. Edwin van Teijlingen
Centre for Midwifery, Maternal & Perinatal Health  (CMMPH)
Faculty of Health & Social Sciences