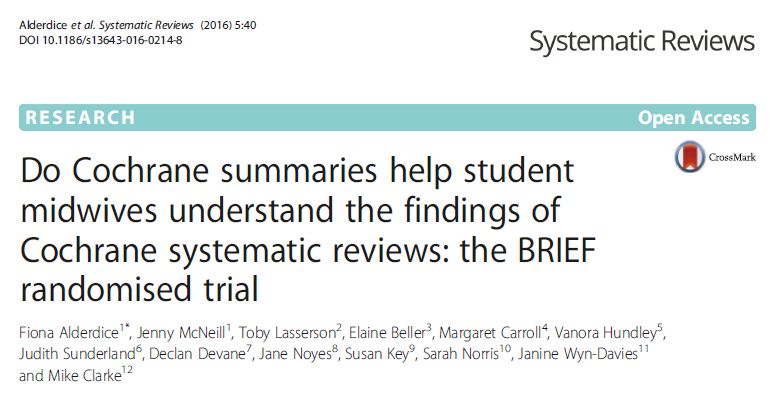 This first week of March has been a good week for FHSS publications.  On March 1st CMMPH Prof. Vanora Hundley published her collaborative paper  'Do Cochrane summaries help student midwives understand the findings of Cochrane systematic reviews: the BRIEF randomised trial'.[1]  With colleagues based across the UK and Ireland she surveyed over 800 midwifery students at nine universities.  This results of the study can be found in the journal Systematic Reviews. This is a Gold Open Access journals, hence the paper is freely available for anybody to read across the globe.  To read this paper click here!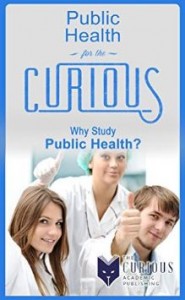 The second FHSS publication is a chapter in a Kindle book on the Importance of public health in low- and middle- income countries, written by Dr. Puspa Raj Pant,CMMPH's Prof. Edwin van Teijlingen, and BU Visiting Faculty Prof. Padam Simkhada.[2]  Padam Simkhada is Professor of International Public Health and Associate Dean (Global Engagement) for the Faculty of Education, Health and Community at Liverpool John Moores University.  The chapter is part of the Kindle book  with the long title: Public Health for the Curious: Why Study Public Health? (A Decision-Making Guide to College Major, Research & Scholarships, and Career Success for the College Students and Their Parents) edited by Richard Lee Skolnik from Yale University, USA.
The third paper is by FHSS PhD student Clare Farrance with her supervisors Dr. Fotini Tsofliou and Dr. Carol Clark.  This systematic review 'Adherence to community based group exercise interventions for older people: A mixed-methods systematic review' assessed the views and adherence of older participants attending community-based exercise programmes of over six-months duration.  Reporting that evidence is still very limited, although the preliminary limited evidence is positive regarding long-term adherence rates.  This paper is also Open Access, funded by BU's Open Access fund.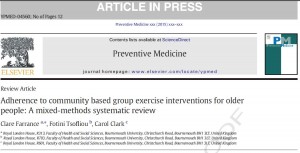 Prof. Edwin van Teijlingen
CMMPH
References:
Alderdice, F., McNeill, J., Lasserson, T.,Beller, E., Carrol, M., Hundley, V., et al. (2016) Do Cochrane summaries help student midwives understand the findings of Cochrane systematic reviews: the BRIEF randomised trial. Systematic Reviews 5:40 http://systematicreviewsjournal.biomedcentral.com/articles/10.1186/s13643-016-0214-8
Pant, P.R., van Teijlingen, E., Simkhada, P. (2016)  Importance of public health in low- and middle- income countries, In:  Skolnik, R.L. (ed.) Public Health for the Curious: Why Study Public Health? (A Decision-Making Guide to College Major, Research & Scholarships, and Career Success for the College Students and Their Parents) Kindle Edition (for more details click here!) 
Farrance, C., Tsofliou, F., Clark, C. (2016) Adherence to community based group exercise interventions for older people: A mixed-methods systematic review To be published. Preventive Medicine (forthcoming)