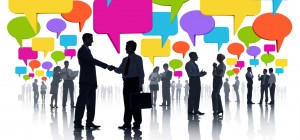 The aim of this workshop is to give for Early Career Researchers or PhD students (particularly final year students) skills to conduct effective professional networking conversations and to use networking as a tool for developing their professional networks.
Networking is recognised by established researchers and Academics as an essential tool for career development and professional advancement.
In contrast, research reveals that many Early Career Researchers feel very uncertain about networking, in respect to both the practical "how to do it" issues and the underlying, often values-based questions "Why it is important ?" and "Should I be doing this?".
We will address various aspects of networking and develop the appropriate physical and mental skills necessary to improve our skill set in confident networking techniques.
Progress will be made through discussions and group exercises to develop essential skills, build confidence and overcome anxiety or blocks to performance.
As a result of this workshop participants will :
Increase their understanding of the professional importance of networking
Improve their ability to communicate confidently in networking conversations
Understand the importance of body language in effective communication
Have tools to deal with stress or anxiety related to networking
Have strategies to develop collaborations or increase visibility.
We have hired the services of an external facilitator to offer support in this for academic staff as part of the BRAD programme. Dr Margaret Collins has a 20+ year academic career background and uses her experience and subsequent training in theories such as Neuro-Linguistic Programming to deliver advice on how to increase personal effectiveness in these areas.
You sometimes have to invest a little time to free up more later on – the session on Weds 15th April 2015 09:30 – 12:30 on Talbot campus is a worthwhile investment. There are limited spaces so please do ensure you get one by booking on the Organisational and Staff Development webpages.