A new science and engineering blog will provide debate and opinion pieces from leading thinkers on research, innovation and science funding policy.
The blog, launched by the Engineering and Physical Sciences Research Council (EPSRC), will seek contributions from scientists and engineers as well as EPSRC staff.
Announcing the launch, Professor Philip Nelson, Chief Executive of EPSRC says; 'We want the EPSRC blog to host debate, share thinking and provide different perspectives on topics affecting the engineering and physical sciences community.  It is vital that as a community we remain engaged on developments and issues. I hope the EPSRC blog will prove an additional and very useful tool in doing just that.'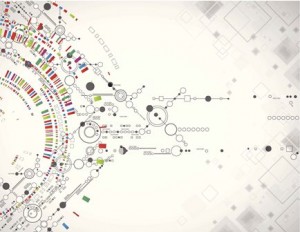 Within the first blog post Professor Nelson sets out EPSRC's strategic plan and outlines discussions around how research is best supported, the university eco-system and opportunities to support innovation.
Dr Nick Hawes, from the University of Birmingham, argues why scientists working in robotics and artificial intelligence need to engage with the public. His blog post sets out tips for public engagement, gives examples of robot demonstrations and tweeting robots, with data to demonstrate the worldwide online impact.