The following funding opportunities have been announced. Please follow the links for more information:
JPI Demographic, NL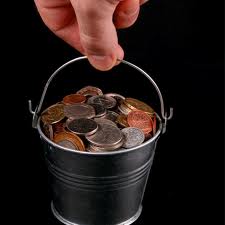 Proposal are invited for the More Years Better Lives call. This aims to support innovative and interdisciplinary research into the drivers to, and constraints on, extending working life. Research is expected to cross the traditional boundaries of government departments and occupational sectors and to examine the implications of extending working life for older workers, new labour markets, health, well-being and intergenerational equity. Proposals are invited for research into one or more of four broad topics: modern work factors, longer working life and inequality, health challenges, and caring responsibilities. Maximum award: not specified. Closing date: 02/06/15.
Royal Society, GB
This Research Grant scheme is for scientists in the UK who are at an early stage in their career and provides 'seed corn' funding for new projects of timeliness and promise. The objective is to increase availability of specialised equipment and essential consumable materials, and to support essential field research. The scheme also provides support for research in the history of science or to assist with publication of scholarly works in the history of science. The scheme covers all areas of the life and physical sciences, including engineering, but not clinical medicine. Maximum award: £15000. Closing date: 26/05/15.
The SABMiller Royal Society Exchange Programme supports collaborative projects between researchers in the UK and in sub-Saharan Africa, particularly in Ghana and Tanzania in the following areas: water and sanitation, including water engineering and irrigation, waste water management and other related projects; agriculture and crop science, excluding animal or veterinary science but including land, soil management and crop production; renewable energy including solar, wind or hydro-energies, energy capture and storage, and other related projects. Maximum award: £21000 over three years. Closing date: 28/05/15.
Please note that some funding bodies specify a time for submission as well as a date. Please confirm this with your  RKEO Funding Development Officer
You can set up your own personalised alerts on Research Professional. If you need help setting these up, just ask your School's/Faculty's Funding Development Officer in  RKEO or view the recent blog post here.