Following on from the recent post on Pirrus, please read on to find out more…
According to a recent survey of the Association of Research Managers and Administrators' members, over 3 out of 5 ARMA members find creating multi-disciplinary relationships challenging.
The survey found that a large majority of members (80%) thought that creating relationships between different disciplines was critical to their role but 71% found it challenging to achieve.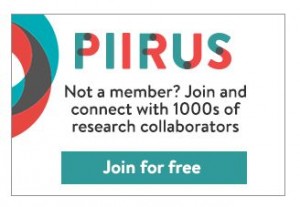 Other key findings from the survey:
• 87% thought identifying research trends was important to their role – but over half found it challenging in practice
• 76% found creating relationships between researchers in different geographies challenging
• 66% thought creating relationships with researchers in specific institutions was important to their role
Piirus, a free service for the global research community – allows researchers from institutions around the world, and across disciplines, to connect and collaborate more easily.
However, despite the benefits of academic social networks like Piirus, the survey found that only one third of those surveyed were members of academic networking sites. Furthermore, over 75% of members who did use academic networking sites, do not utilise them to identify and create connections for their researchers.
Commenting on the findings, Fiona Colligan, Head of Piirus said:  'We see Piirus as not only as a much needed offering from the sector to help connect researchers to opportunities but also as a solution to the challenges raised by ARMA members in their role supporting researchers. We are delighted to offer Piirus to this important professional community and look forward to working with ARMA members to learn how we can grow this service in our joint pursuit in supporting research excellence'
 To join, go to the Piirus site. It is free!