Results from the Piirus Survey conducted in September 2015, are now on their blog. In their previous survey, Piirus found that 79% of researchers think international research collaboration increases research productivity, and 68% think an international collaboration can help them become more highly cited.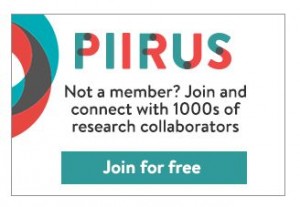 When asked how academics make connections with researchers from other disciplines, the replies gave the following:
21% connect through conferences
16% use social media, with this broken down as:

Researchgate – 45%
LinkedIn – 21%
Twitter – 13%

10% use email
7% use the internet
Are you making full use of the variety of mechanisms available to reach potential collaborators?
Explore the Piirus website to find out how this service can help you make those all important international connections. It is free to join .