From Dr James Gavin — I began writing this Blog in Oslo Gardemoen Airport last Sunday when my evening flight was delayed, and have just got round to finishing it now after a week catching up with colleagues (and work!). Having begun lecturing at Bournemouth University in September 2014, I was excited by our international partnership with the Norwegian School of Sport Sciences (NSSS); particularly due to the institution's reputation as a small, campus-based university capable of producing both innovative teaching, and high-impact research. Supported by Dr Tim Breitbarth, I was later awarded Fusion funding on the Erasmus staff mobility strand to visit the School for a week this June. Departing London Gatwick at 9.20 am on Sunday the allure of Scandinavia, and being seated next to a passenger with extreme airsickness, meant my arrival in Oslo Airport two hours later couldn't come too soon.
The School is a located 30 minutes outside Oslo in Sognsvann, an idyllic forest used for cross-country skiing during the Winter. Established as the State Gymnastics School early last century, the government-funded university was surprisingly understated, yet as I soon found out, it's timber-panelled façade housed laboratories dedicated to: Biomechanics, Strength testing, Exercise Physiology, Histochemistry, Immunology, Performance Analysis, as well as an aged environmental chamber and swimming flume. Staying at the campus-based Olympiatoppen Hotel (used by elite athletes and visiting academics), my week started with a chance, breakfast chat on blood doping with a Professor David Collins, who turned out to be the Institute of Coaching and Performance Director at UCLAN. Out of interest I attended the 'public' PhD viva he was examining that morning discussing: How can environmental resources contain or enhance athlete development? Supporting the values of BU Fusion, the PhD defence supported: 1) Research, through the dissemination of emerging findings, 2) Education, engaging students and promoting discussion, and 3) Professional Practice, by involving those external to the university. After this I was given a campus and departmental tour by the Prof Bojsen-Moller, which included an introduction to course frameworks and teaching facilities. BSc courses include: Physical Activity and Health, Sports Biology, Coaching and Sport Psychology and Sport Management/Physical Education. Unique to any UK institution, the NSSS holds the national responsibility for higher education and scientific research in these fields in Norway. Although well-funded, is it nationally-accountable and now receives competition from the Norwegian University of Science and Technology and University of Stavanger.
Throughout the week I had opportunity to meet a range of academics and students (sitting in on a pre-lunch muscle biopsy!), gaining insight into their educational practices (three common 1st year units, then five specialised units in 2nd and 3rd years/greater 'transferability' to courses in other departments after 1st year) and course development. This allowed me to discuss potential future partnerships with BU for 1) Education, as their students are attracted to UK-based Exercise Science and Coaching courses, and 2) Research, as they are not limited by facilities, but time and skilled-personnel. Socio-cultural demands meant their BSc Sports Biology degree focussed on: Orienteering, Skiing, Hand-ball, Outdoors studies and Exercise Physiology. This was also evident through Research and Professional Practice, as it was a daily occurrence to have cross-country skiers and runners performance testing in the laboratories (a 4 m wide treadmill belt was embedded in the floor of one lab!). I was also fortunate to co-supervise undergraduates when laboratory testing junior cross-country skiiers. Having taught in similar fashion with Kelly Goodwin at BU, it was clear student learning processes were transferable, and I could adopt similar assessment processe.
The weekend's down-time was spent in Oslo, taking in the National Gallery (Edvard Munch's The Scream), the Royal Palace, Vigeland Park (Frogner Park) and…a chance, breakfast chat with David Elleray, the since-retired, English referee. My visit was a fantastic experience and I look forward to returning again in the near future to build upon the international partnership between BU and NSSS.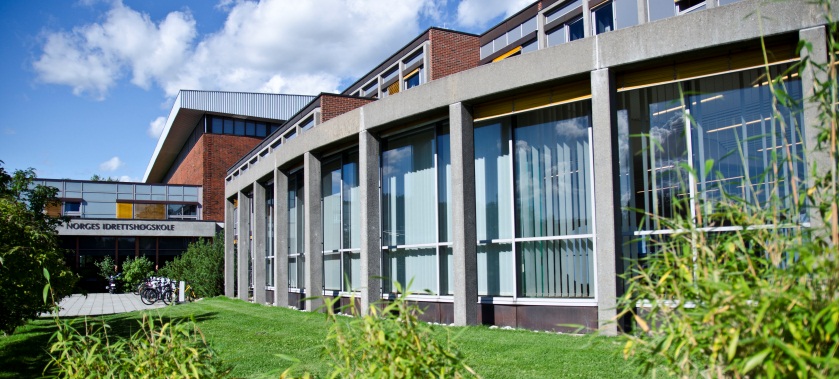 Norwegian School of Sport Sciences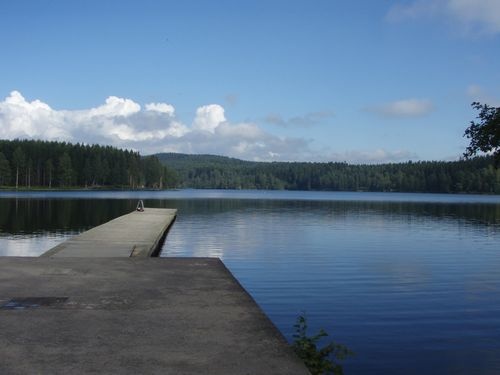 Sognsvann Lake