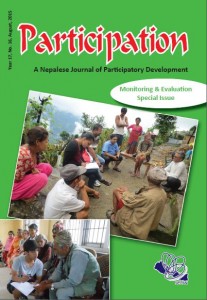 Congratulations to FHSS Ph.D. student Jib Acharya on the publication of his latest paper on childhood nutrition in Nepal.[1]   Mr. Acharya's study included a cross-sectional, community-based survey of 524 mothers in one district of Nepal.  These were mothers of young children aged 36-60 months who are no longer breastfed at the time. The questionnaire survey included: socio-demographic measurements, knowledge, beliefs and attitudes about nutritious food, as well as child feeding patterns, food recommendation, major barriers, food insecurity and health-seeking behaviours.  Jib's mixed-methods Ph.D. work is supervised by Dr. Jane Murphy, Dr. Martin Hind and Prof. Edwin van Teijlingen.
The study found that both urban and rural mothers lacked knowledge of what food is nutritious.  Moreover,  their attitudes and views appeared often ill informed. This study suggests that a different approach was needed because the public health problems are associated with behaviour. Thus, more attention should be paid to appropriate intervention of under-nutrition in poor communities like this one studied in Nepal.
Prof. Edwin van Teijlingen
CMMPH
Reference:
Acharya, J., van Teijlingen, E., Murphy, J., Hind, M. (2015) Assessment of knowledge, beliefs and attitudes towards healthy diet among mothers in Kaski, Nepal, Participation 17 (16): 61-72.