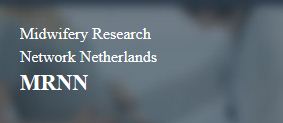 Professor Edwin van Teijlingen (CMMPH) has been invited to present a key note speech at the Kennispoort Verloskunde conference in Utrecht, the Netherlands in January 2016.  He will be speaking about 'Dealing with risk in maternity care: the social versus medical model'.  The presentation is based on a number of publications around the sociological topic of the medical/social model of childbirth. [1-3]

One of the ways sociologists analyse health and health care is in terms of a 'medical' versus a 'social' model, or in this field, a midwifery model. As pregnancy and birth are biological and physiological events which are very much embedded in a social and cultural setting,  these are good examples to highlight the use and misuse of the medical and social model.  Modern Western society has a slightly paradoxical view of pregnancy. On the one hand, the average woman in childbirth is not ill because pregnancy is not an illness. On the other hand, pregnant women are deemed to need a lot of health care throughout pregnancy and childbirth. Making the distinction between a medical and a social model of a social phenomenon is not exclusive to midwifery. Over the past decades researchers have pointed to the existence of a medical and social model in alcohol misuse, obesity, sex, eating disorders, infertility treatment, to name but a few phenomena.
References:
van Teijlingen, E. (2005) A critical analysis of the medical model as used in the study of pregnancy and childbirth, Sociological Research Online, 10 (2) Web address: http://www.socresonline.org.uk/10/2/teijlingen.html.
MacKenzie Bryers H., van Teijlingen, E. (2010) Risk, Theory, Social & Medical Models: critical analysis of the concept of risk in maternity care, Midwifery 26(5): 488-496.
van Teijlingen, E. (2015) Sociology of Midwifery. In: Sociology for Midwives Deery, R., Denny, E. & Letherby, G. (eds.) Cambridge: Polity Press, 22-37.