Maribel Glogowski, our UK Research Office (UKRO) contact, spent a whole day at BU on 14/10/15. Her visit was very successful, working with the RKEO Team to ensure that we are up to date with Horizon 2020 and the management processes invovled plus a full afternoon dedicated to updating BU staff on the calls, especially with the publication of the Work Programmes for 15-17 on 13/10/15.
There will be further posts about specific elements of the new Work Programme once their applicability to BU has been assessed.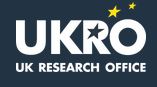 The slides from the afternoon available to BU staff. Please contact Dianne Goodman for these to be sent to you. Please note that as the visit is part of our paid subscription to UKRO, these slides whould not be shared outside BU.
If you are considering applying for EU funding please contact Emily Cieciura, Research Facilitator – EU and International, as early as possible so that RKEO can give you the support you need to develop your bid and submit.