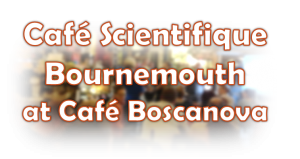 The media are often blamed for influencing society's attitudes and views. In this month's Café Scientific we will debate the impact of the mass media on women's views of childbirth. The motion is:  "Fear in childbirth: is the media responsible?"
Café Scientific is being hosted at Café Boscanova in Bournemouth on November 3rd at 19.30.  The debate is open to the general public.  It will be chaired by Prof. Vanora Hundley, Professor of Midwifery and the two proponents on either side of the debate are Dr. Ann Luce and Prof. Edwin van Teijlingen.  Ann Luce is a well recognised media researcher and a Senior Lecturer in Journalism and Communication.  Edwin van Teijlingen is a medical sociologist and Professor of Reproductive Health Research.
The debate will touch upon social perceptions and beliefs about childbirth can increase women's requests for interventions, such as caesarean section, with long-term health implications for mothers and babies.  This month's Café Scientific will explore the role of the mass media in shaping these beliefs and identify whether media portrayals are responsible for rising rates of intervention.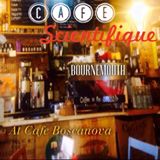 Join us for an interactive debate on the impact of the mass media on women's views of childbirth.   The audience will be given the opportunity to vote on the motion before and after the debate.
These academics have written a paper on the topic of debate, a copy of which can be found here!