Over 350 delegates from around the world attended the Ecosystem Services Partnership conference this year (9-13th Nov 2015) in Stellenbosch – near Cape Town, South Africa. Being fortunate enough to attend this year myself, I presented my research on assessing cultural ecosystem service; a multifaceted approach using various techniques including participatory GIS, spatial mapping, GPS tracking of visitors and use of existing data sets explored in relation to the New Forest.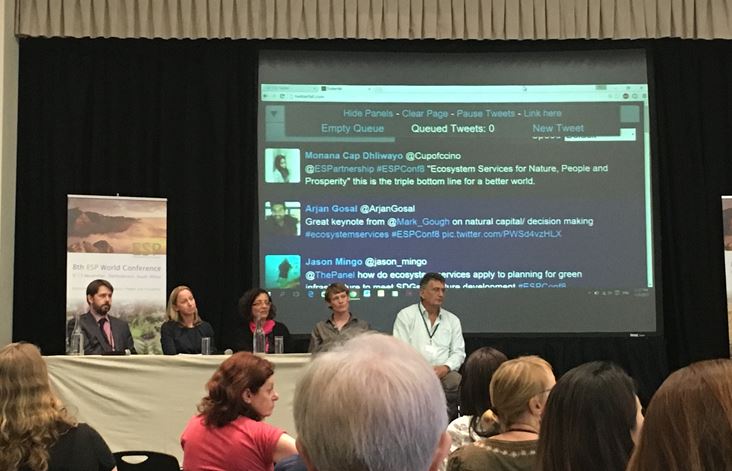 Themed around nature, people and prosperity, the conference aimed to centre on the dialogue between public and private sector utilisation of the ecosystem services concept.
The largest conference of its kind, the keynote speakers were diverse. Highlights included Executive Director of the Natural Capital Coalition's Mark Gough (the coalition aims to build clear guidance on how business can effectively and measure natural capital just like financial capital is measured). The conference was closed with an inspiring and convincing talk from 'Gross Domestic Problem' author Lorenzo Fioamonti (Professor of Political Science at the University of Pretoria) about the downfalls of using the GDP statistic as the only measure of an economy.
Arjan Gosal is currently working as a Research Assistant on the HEIF project: Modelling Natural Capital in Dorset.