Further to the previous post, there is further information about the closure of the Piirus service:
Piirus (piirus.ac.uk) has proved valuable to the research community with access to networks and value-added content. However, as there are several other platforms now available offering very similar services, we have decided to cease offering our platform so that we can focus on other areas in which we can support the academic community. Therefore, from 31st October 2017, the Piirus network will be withdrawn.
We are letting you know in advance so you can manage any of your data in Piirus that you might need.
When Piirus closes, all of your data will be deleted automatically so you do not need to take any further action, but if you would prefer to delete your account now, please follow these steps:
–        Log in to your Piirus account at www.piirus.ac.uk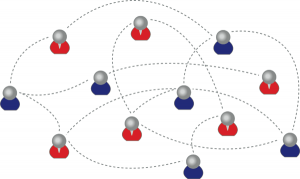 –        Select 'edit my profile'
–        Click through to the final screen, where you will find the option to delete your profile
–        You will then see a message to confirm that your account has been deleted
We are very grateful for the engagement of all of our Piirus members and supporters over the last few years.
We actively encourage all Piirus members to ensure they have an ORCID (Open Researcher and Contributor ID) account and use this to access the many digital networking services that are now available. View the ORCID website here.
If you enjoy Piirus' thought leading content you can continue to access this, as it will be transferred on to our free global 'jobs.ac.uk' service, with more useful content coming soon. View our careers advice on jobs.ac.uk here.
Thank you once again for all your engagement and support.
For more information view our FAQ page or if you have any questions please contact us via email.
Yours sincerely,
The Piirus team