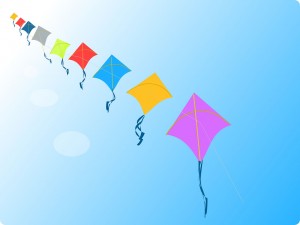 …."Please can you keep me up to date with what's happening in the area of knowledge exchange, impact, student research and research communications, and public engagement"….
The Knowledge Exchange and Impact Team (KEIT) within the Research and Knowledge Exchange Office  will be working  hard to make sure this new year resolution is well and truly kept !
To keep you up to date with what we are up to and how we are working 'to bag a bargain' read on to find out more. (Your diary or calendar is an essential item when reading this blog post to make sure you don't miss out on key dates and deadlines.)
Interdisciplinary Research Week kicks off next week with a variety of events running from 25 until 29 January. It's not too late to book your place onto many of the sessions.
These include the  next inaugural lecture  on 25th January in the EBC. This gives newly appointed professors the opportunity to share an insight into their field of work, research interests and achievements to date. Professor Lee Miles of BU's Disaster Management Centre will be speaking on entrepreneurial resilience and disaster management.
"What will Marty McFly need in 25 years?" will take place on 26th and 27th January. We  we are looking to prompt great debate in order to generate potential ideas for future projects as part of this sandpit event involving local businesses and BU staff and students. This will be facilitated by RKEO staff.
This year's Bournemouth Research Chronicle  is progressing well and will be published in the spring.  It features a host of fascinating examples of interdisciplinary research from across the university. A publication not to be missed !
Knowledge Transfer Partnerships celebrated 40 years in 2015 and this national scheme continues to thrive as a great way to develop and engage business and university partnerships. The third cohort of training (at BU) started at the end of 2015 and will continue in 2016 with a number of academics across the university involved. To find out more about KTPs at BU contact Rachel Clarke.
Make sure you don't run out of time as the call for proposals for the Festival of Learning are now open with a January 31st deadline. Click on this link to find out how to find out how to submit your proposal. A great opportunity to showcase your research to the public.
Love is in the air with the 14th and 29th February being key dates for those cupids out there ! If romance is in the air make sure you have the next Cafe Sci in your calendar – Tuesday 2nd February.   Martin Graff will be speaking on the function of nonverbal behaviour in Human Courtship.
We've been working hard, reviewing the case studies submitted to the light touch impact review and have been meeting with UoA leaders and impact champions to go over feedback.  There are some very promising cases under development and we are looking forward to sharing these in the future.
The area of student engagement moves into its third year having been established as part of the KEIT's remit in 2014. Events to support this area of research include the research photo competition. Voting is now open ! Don't miss out on your say. Click here to view all the entries on the research website and cast your vote or check out the Facebook page. All of the entries will be displayed in the Atrium Art Gallery during February and an awards ceremony will be held on the 4th February to announce the winners of the competition.
We received an overwhelming response to the Undergraduate Research Assistantship Programme (URA). Busy with recruitment  there are a total of 46 vacancies across 36 projects to be filled.  The first student induction has already taken place with many students starting on the programme this week. The next round of URA funding applications is due to open in February 2016 for summer research assistants.
If you want any further information on this blog post please feel free to contact a member of KEIT.
Look out for our next blog post published in February !