Interdisciplinary Research Week funder visit: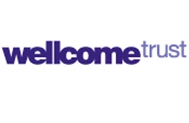 Who: Harriet Martin and Chris Hassan, The Wellcome Trust
Where and when: Executive Business Centre, Monday, 25th January – 12-14:30
What: Harriet and Chris will be joining us to talk about The Wellcome Trust's most recent collaborative project 'Hubbub' and why working across various disciplines, sectors and organisations is important to them as funders. The Wellcome Trust's philosophy is 'good health makes life better'. We want to improve health for everyone by helping great ideas to thrive.
Book your place