This conference was co-hosted by BU and the National Trust (NT) on the 21st March and attended by over 150 delegates including conservation practitioners, citizen scientist members of the public, researchers and BU students.
Scroll down for pictures from the day
In the morning we heard from 16 speakers from a wide range of wildlife organisations including Natural England, the RSPB, Bioblitz, Field Studies Council and Dorset Wildlife Trust. We also presented our BU-NT  collaborative FIF funded Purbeck Heath SERT (Student Environment Research Team) project.
In the afternoon we brain stormed ideas in energetic workshops that explored challenges and solutions to achieving impact of citizen science in wildlife conservation management. The outputs from the workshops will be posted soon after Easter here – Wessex Conservation Forum and video recordings of the morning talks will be available too later.
For more information please email – Anita Diaz adiaz@bournemouth.ac.uk
Thanks very much to inspiring speakers, a wonderfully warm and engaged audience and super support from the National Trust and BU students and staff. We are particularly grateful for the support from the Wessex Conservation Forum and the British Ecological Society and for excellent help from the following BU student volunteers: Adam Pickles, Kimberley Tickner, Melissa Howell and Melissa Stephens.
Conference Scientific Organising Committee – David Brown (National Trust), Michelle Brown (National Trust), Gitte Kragh (BU) & Anita Diaz (BU).
Here are some moments from the day! Also you can take a look here for more #CitSci4Wildlife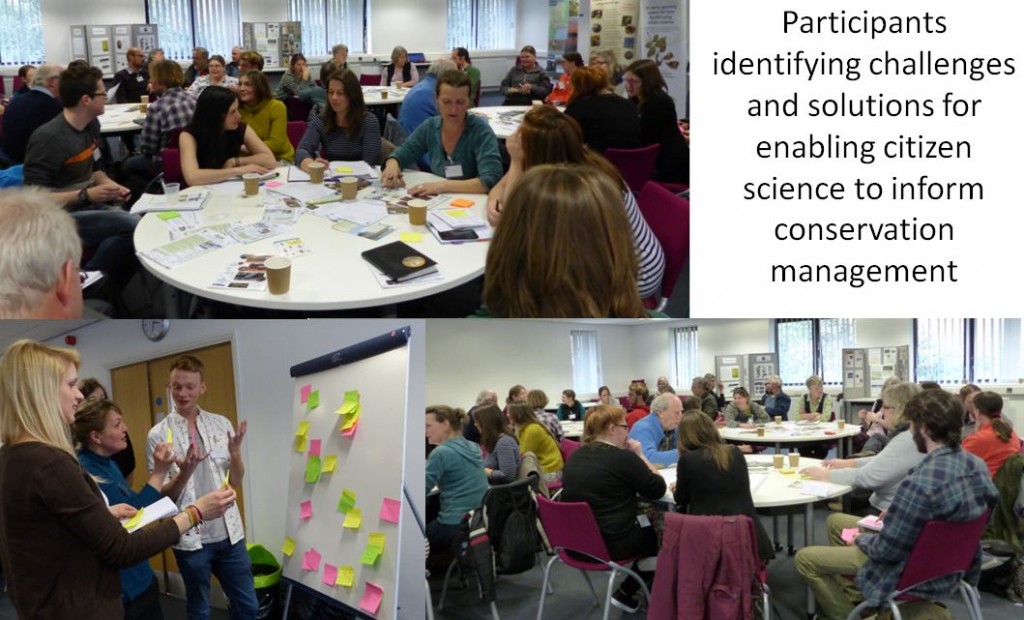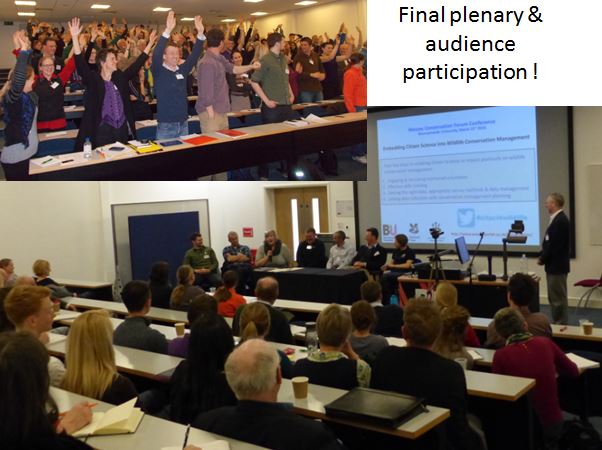 Some Tweets on tweets on #citsci4wildlife